Farmer Focus: Freshman Brandon Romero
'One of my future goals is to play for America and become one of the best players.'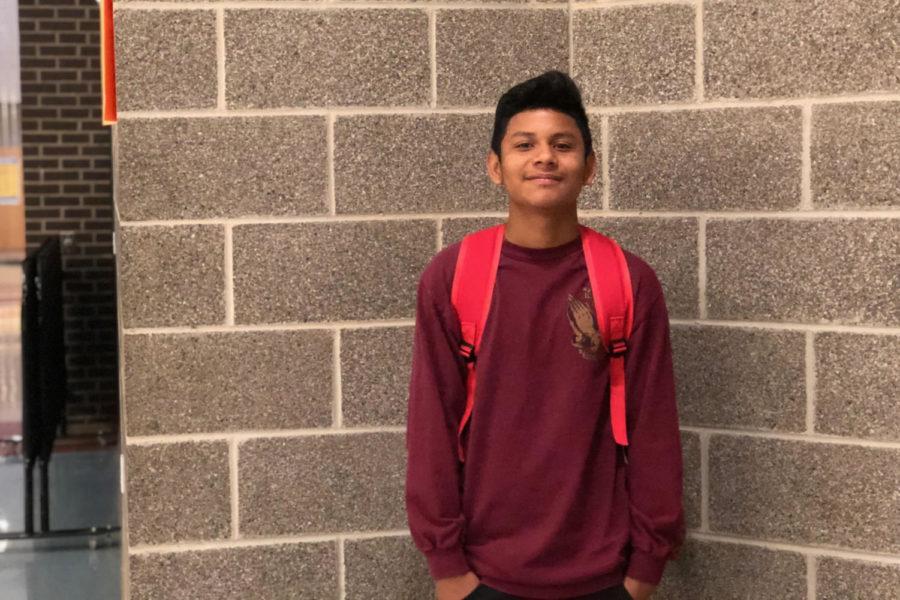 This week's Farmer Focus is on freshman Brandon Romero who is on the junior varsity soccer team in school and plays for FC Dallas Select outside of school. He strives to become a professional soccer player after he attends Brookhaven College.
SNAPSHOTS
Summer or winter: Summer
Favorite soccer player: Neymar Jr.
Number of siblings: Two sisters
Indoor or outdoor soccer: Outdoor
Sweet or salty: Sweet
ZOOMING IN
Q: Who inspired you to play soccer?
A: "My dad because ever since I was little, he put me in a team and soccer became my favorite sport ever since. He supported me through whatever and that made me get more into the sport."
Q: Who's someone you look up to?
A: "Neymar Jr. because he's good at soccer and he inspires me to be like him. He puts effort in all his games and he knows how to dominate the ball. He never gives up on anything and is always positive about winning."
Q: What are your future soccer goals?
A: "One of my future goals is to play for America and become one of the best players. I plan on practicing at least two hours after school every day to get better at my skills."
Q: What do you plan to do after high school?
A: "After high school I plan to become a good soccer player and achieve my goals of being one of the best. I plan on going to Brookhaven College, graduating and having a good career. The only thing I have in mind right now is becoming a soccer player and being successful in my career."
Q: What's your number one goal right now?
A: "The number one goal that I'm focused on right now is to be passing my classes and practice every time I get a chance. I also want to get better in the sport in itself, but also get closer with my teammates. Work on some more skills and communicate as a team. I want to improve so much that I would have a chance in making varsity next year."
Q: What's one of your biggest fears?
A: "To get hurt and not be able to play soccer anymore. I always try to be cautious when it comes to playing outdoors because it's more dangerous. I always try not to get too close to the person who has the ball."
Q: How has your life changed since you started playing soccer?
A: "I used to get in trouble a lot and now I don't because my number one goal is to become a good player later on in life. I noticed that ever since I played soccer I didn't get in trouble anymore."