Changing directions
Theater undergoes adjustments as new staff enters program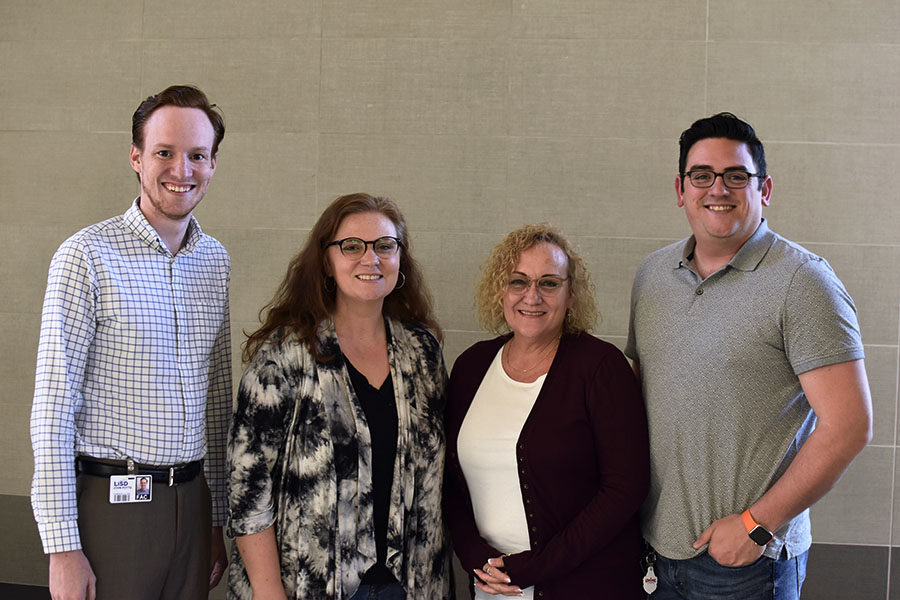 As the year begins, the theater program adjusts to receiving two new directors and a new set of ideas. The new staff gives additional perspectives due to each director's personal background in performing arts.  
"Mr. Potts, one of the assistant directors, is very skilled in the musical aspect of theater," senior theater president Jimmy Pirano said. "He's very good at verbal instruction and helping us be better performers because he was a performer at one point, too. Ms. Jaques is very good at costumes and designing our program cosmetically."
With the new directors, the students have to learn about each other to improve relationships on and off stage. As new ideas are brought to the stage by the new directors, the bond between director and student will also improve.
"Everyone is getting along with them," junior Destiny Kabano said. "There is still a period where it feels like everyone is getting to know them, and we are going to learn more about them. It seems like so far, everyone is getting along pretty well and that's good."
As new material is put on stage, the program will continue to improve its bonds. This year, head director Alex Rodriguez and tech director Laura McNary are the only returning directors from previous years. Rodriguez has seen the students grow throughout the summer into a closer knit group due to summer rehearsals and camps.
"From last year to this year, I would say the drive for the students to go further is there a lot more," Rodriguez said. "They kind of see a goal they are trying to achieve. They are really trying to individually grow but also as a group and help support each other." 
The students in the program have been putting in hours to push out productions such as "These Shining Lives" and something as massive as "Legally Blonde." The new style of directing focuses on the individual actors and actresses, allowing them to display their strengths.
"I think [we will] really get to know our kids and [use] their strengths rather than trying to form them into a specific mold of what I want them to do," Rodriguez said. "They kinda noticed that in my directing style, it's more what can they bring to the table more than me making them do things. It's me collaborating with them to make everyone stronger."