Review: 'Voicenotes' offers a new approach
Charlie Puth releases sophomore album Friday, May 11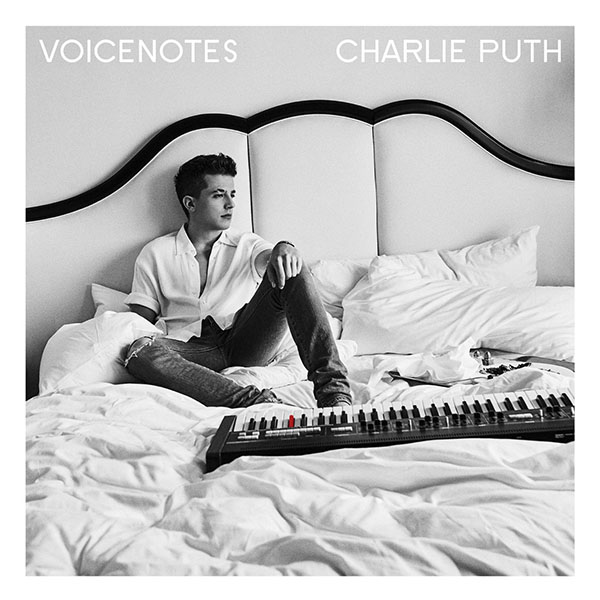 Charles Otto Puth Jr., Charlie Puth, released his sophomore album, "Voicenotes," on Friday, May 11 after two years since the release of "Nine Track Mind." The album was scheduled to be released on Friday, Jan. 19 but was delayed because Puth wanted the album to be perfect.
He named the album "Voicenotes" because that is the app he uses when he travels and has song ideas in his head. A number of songs on the album were recorded on the app.
He slowly released singles before the album which helped him reach the charts. These songs include "Attention," which peaked at 5 on the Billboard Top 100, and "How Long," which peaked at 21. They became instant hits and were excellent songs to draw fans and listeners to the album.
Puth produced "Voicenotes" himself which has made the album more authentic because fans are able to enjoy the songs knowing they are what Puth deems perfect.
"Voicenotes" debuts 13 songs all of which are catchy and have great lyrics tied to them, while being different then the usual heartbreak or breakup songs on the radio with songs like "Somebody Told Me."
He also displays his signature high-pitched vocals with songs such as "If You Leave Me Now" which verifies how marvelous he is at hitting the notes and how well he can harmonize.
Nearly every song is catchy and is excellent to listen to on the radio. Songs like "BOY" or "Empty Cups" show how exceptional of a songwriter Puth is.
Along with his catchy and clever lyrics, Puth also showed great use of beats and instruments such as the guitar riffs on "The Way I Am." These help the album become even more appealing, especially because he matches his lyrics with the bass of the beat throughout the album.
The album features Kehlani in "Done For Me," Boyz II Men in "If You Leave Me Now" and James Taylor in "Change," all of which amplify the album. They complemented his singing style well, especially Boyz II Men.
"Voicenotes" is a solid 9 out of 10. For Puth to produce the album himself, he did a terrific job doing so. The album was spectacular and is probably his best album yet. He talks about heartbreak a lot rather than varying topics which can make this album feel generic, but despite that "Voicenotes" is still a work of art.