Review: Add 'Sweetener' to daily tea
Ariana Grande releases new album following 2017 terrorist attack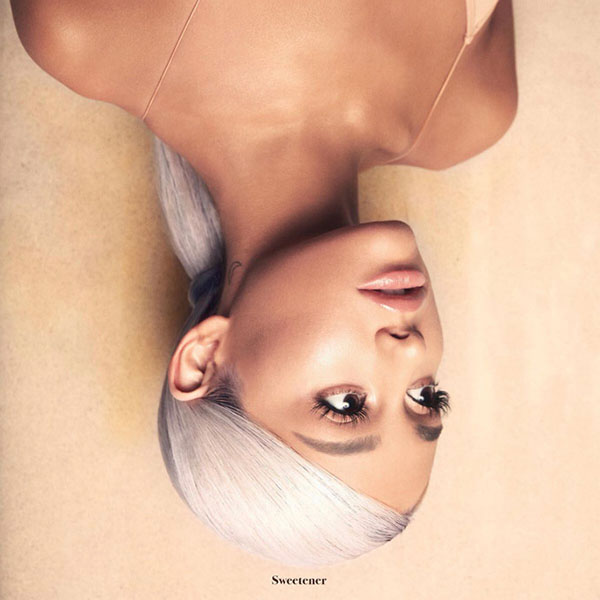 Ariana Grande's fourth studio album, "Sweetener," was released Friday, Aug. 17. The album soley represents the views of women empowerment and dives deeply into Grande's personal life while she presents a newfound maturity. Being that Grande has been around since 2013, this is a new level into her career as a singer-songwriter.
Grande expresses her vocals in her hooks and adds different from usual rhythmic beats. As a pop artist, she dabbles into trap singing like most pop and rhythm and blues artists usually do, including Beyonce, H.E.R. and SZA. Adding singers and other musicians to her album makes "Sweetener" work extremely well considering she dabbles into another genre of music while still upholding her position as a pop artist.
Statements within almost all of her songs make sure women know they're worth more than what men depict them to be. She promotes feminism and addresses misogyny with her broad and blunt lyrics in "God is a woman." Informing the audience about the ups and downs of womanhood, Grande empowers women all around with this infamous song. "Pete Davidson" talks more about the love between her and her fiancé, comedian Pete Davidson, however, fans will say this song doesn't match the concept or theme of her album.
A few songs on Grande's album are seen as artistic and open more into her life as a celebrity. The young artist supports her followers by hosting listening parties and provides her supporters more of a look into her album with sneak peeks, as opposed to other artists who make their audiences wait for the drop date.
"The light is coming," featuring Nicki Minaj, makes a weird turn into a darker side of her thoughts and has a repetitive hook that grabs the attention of her listeners. With a sloppy beat, the song seems to be entirely repetitive of the same words that mean nothing to the audience. Grande adds more verses that don't match the song's theme or overall view. With a different meaning with every line, the song seems to have no real concept.
On May 22, 2017, following Grande's performance at the Manchester Arena in Manchester, United Kingdom, a bomb went off causing the crowd to flee. The traumatic event caused Grande to stop making music for a long period of time, including not interacting with her fans on social media or hosting meet and greets. In recent news, she dedicated a charity event that raised about $13 million for the victims. Bringing hope after the attack, "No tears left to cry" is about the picking up of a girl who has been hurt. The entire concept of the song was to inform that one can overcome even the most hurt.
Speaking about causes of anxiety and coping with it, "Breathin" makes perfect sense for the title of the song and the entire concept of the album. Grande enters into a more dark and in-depth part of herself by opening up saying to her listeners "I'm human too, and I get scared." She definitely hits a mark in this song, attracting more followers. Using this tactic seems as though she's calling to the audience of XXXTENTACION because he was a sad kid who talked mostly about anxiety and depression in his music.
"Borderline" with Missy Elliott seems to be a lazy feature, which did not fit the album. It didn't seem as if anyone knew about Elliott performing on "Sweetener" ahead of time considering she wasn't at the VMA's and she didn't receive a thank you from Grande in her acceptance speech.
Overall, the album touches on the various emotions people may be feeling, rather that be love, hate, guilt or anxiety. "Sweetener" is great for women as it tackles women empowerment. The album reveals confidence in Grande's vocals as a singer, and in the end, provides music that speaks about the in-depth emotions people face.