Review: Loona's '++' leaves fans breathless
The wait is now over, say hello to new era with debut EP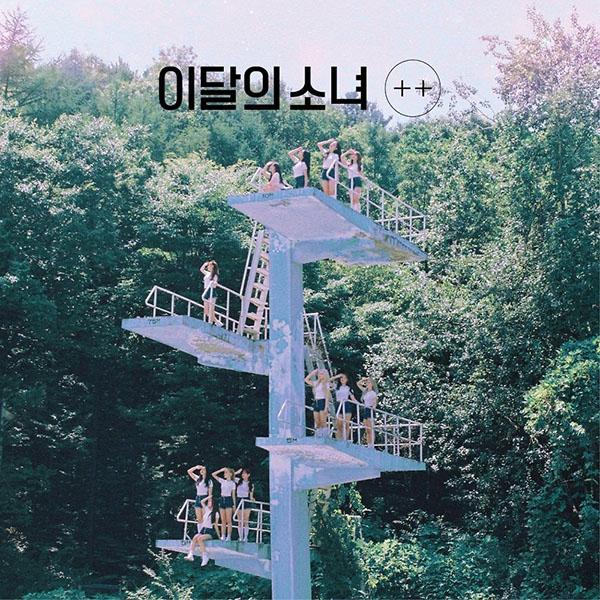 After two years of releasing pre-debut songs and forming sub-units (Loona ⅓, Odd Eye Circle and Yyxy) with their members, Loona finally comes together and debuts with "++" as their first EP. Loona is a South Korean K-pop girl group formed by Blockberry Creative. The first member, Heejin, was announced on Monday, Sept. 26, 2016, and the last member, Olivia Hye, was announced on Saturday, March 17, 2018. The 12-member group debuted on Monday, Aug. 20, 2018.
Loona sold 8 thousand EPs on the day of release, claiming second place on the iTunes worldwide charts surpassing Nicki Minaj and Aretha Franklin. Loona also topped multiple Korean charts, such as Hanteo, becoming a monster rookie group. Fans believe Loona will become a top girl group among Twice, Black Pink and Red Velvet.
During their pre-debut era, everyone expected Loona to have a unique music style because most of their pre-debut music videos were special. Other fans expected Loona to have a lively vibe for their debut song – Loona indeed had a cute concept.
The first song, "++," is a mixer of previous intros of the sub-units. The song is 56 seconds long and is worthy of listening to repeatedly.
Their title song is called "Hi High." The song contains a positive bubbly vibe and makes listeners feel excited and want to dance. This song makes the audience want to get up and suddenly start cleaning, sometimes even exercise.
Before releasing the EP Loona uploaded a music video on Tuesday, Aug. 7 called "Favorite." The song is filled with girl power. The music video is fun to watch, especially during the bridge dance break. "Favorite" was put in the EP as the third track.
The fourth track is "열기" (heat). In the chorus, there is a sudden drop. The drop is not heavy – it's more soothing. Toward the end of the song, the members sing together and create a beautiful harmony. This laid back and danceable song is more suitable during the fall season.
"Perfect love" is that one song listeners start humming or sing unexpectedly. In the chorus, the audience can easily sing with Loona. At the end, there is a sudden creaking sound. Fans felt weird about the sound at first, but after a few times of listening, it matches well with the song.
The last track is called "Stylish." Loona's fans love this song out of the entire EP and the audience can see why as it's more focused on vocals. The members who had less lines in "Hi High" (Haseul, Hyunjin, Vivi and Yeojin) got to shine in "Stylish." They demonstrated their powerful vocals in this song.
"++" is a flawless EP. Only containing six songs, "++" is perfect for new listeners. Though the line distribution in "Hi High" was unfair to other members, overall the songs are catchy. Loona is a compelling rookie girl group worth listening to.