Review: Twice 'YES OR YES' brings out vocals
Nine member K-pop girl group releases new album with excellent songs, breathtaking vocals, quality rapping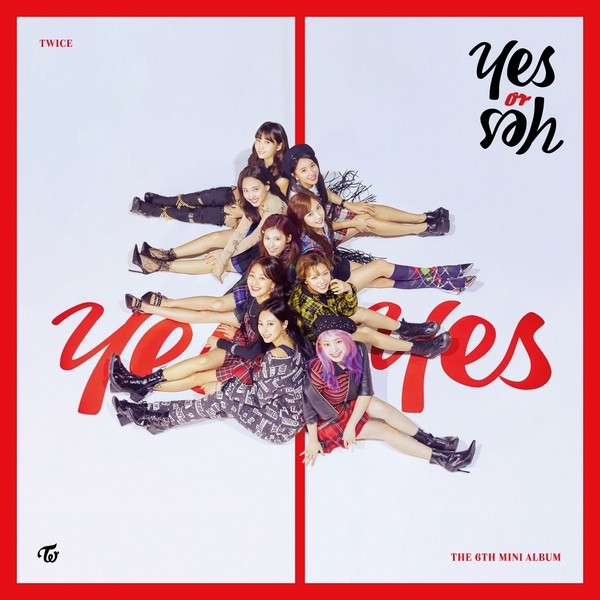 Hang on for a minute...we're trying to find some more stories you might like.
South Korean girl group, TWICE, comes back with its sixth mini album, "YES OR YES." The group consists of members Nayeon, Jeongyeon, Momo, Sana, Jihyo, Mina, Dahyun, Chaeyoung and Tzuyu. TWICE debuted on Oct. 20, 2015 under JYP Entertainment. The group has been constantly providing fans with new music every year. "YES OR YES" was released on Monday, Nov. 5.
The main title song is called "YES OR YES." At the beginning of the song, Mina starts off speaking in English. This song is different from their other songs; it is calmer compared to their latest songs "DANCE THE NIGHT AWAY" and "WHAT IS LOVE?" This song sets a winter Christmas vibe to listeners.
Fans say "YES OR YES" reminds them of TWICE's debut song "LIKE OOH AHH" due to Tzuyu's clothing in the music video. Fans could tell the line distribution was fair as two of their Japanese members, Momo and Mina, were seen singing more than usual. In the past, Momo and Mina didn't have near the same amount of lines compared to Nayeon or Jihyo. Same goes with Korean members, Jeongyeon and Chaeyoung. The choreography in the music video is unique as it reveals the members' dance skills.
The second track is called "SAY YOU LOVE ME?" Fans like this song because Momo sings in her deep voice. In their old songs, Momo was forced to have a cute voice to fit into their concept.
Member Jeongyeon wrote "LALALA" for the third track. Rap line members, Chaeyoung and Dahyun, revealed their singing skills rather than their normal rapping. The song is suited for those who love to walk or spend time outside during a sunny day. Fans said "LALALA" reminds them of member Dahyun as she is always smiling and positive.
Chaeyoung wrote "YOUNG & WILD." Songs that have "YOUNG AND" or "FOREVER YOUNG" as their title of the song is a term used in the K-pop industry. Popular groups such as BTS, EXO and BlackPink have title tracks that relate with being young. And TWICE now joins in the bandwagon. "YOUNG & WILD" is the fourth track in "YES OR YES." The words "YOUNG & WILD" are repetitively used throughout the song.
TWICE's leader, Jihyo, wrote "SUNSET" for their fifth track. Fans love this song out of all sidetracks from TWICE. Members revealed the soothing sides of their vocals. The song is calm and listeners can easily study without being distracted.
"AFTER MOON" is a slow song also filled with soothing vocals. This track is similar to previous tracks in the album and is likely to be skipped. Though few fans can't agree with this, they seemed to like this song because of the vocals. The chorus is catchy and it's worth listening to once.
The last track is called "BDZ." This song is the Korean version of their Japanese comeback "BDZ." The Japanese version was released on Saturday, Aug. 16. When fans found out the Korean version was going to be in this album, they were excited. The song is filled with girl power and is slightly cute.
This album is filled with excellent songs, breathtaking vocals and quality rapping. TWICE is known for incorporating bubbly concepts, however, few listeners can't seem to enjoy the songs because it is not their style. Only three members of TWICE participated in writing lyrics for the new album. Overall, this album deserves 6.5 out of 10 stars because four of the songs seemed too similar and can easily be skipped during a shuffle.