Review: 'Phoenix' brings unoriginal sound
Rita Ora's album is too repetitive based solely on heartbreak, pain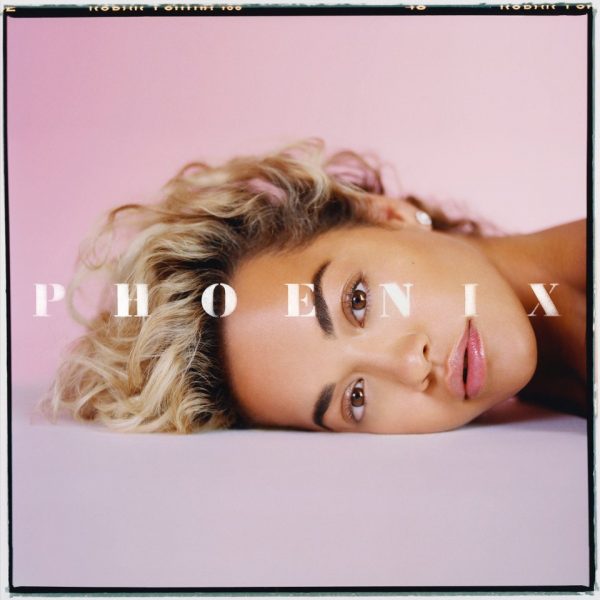 Hang on for a minute...we're trying to find some more stories you might like.
Singer-songwriter, actress and America's Next Top Model judge Rita Ora entered the public eye with a new album, "Phoenix," on Friday, Nov. 23. Ora creates a descriptive message for her listeners, digging deep into her life and making the music easily relatable.
The album cover expresses Rita's in-depth personal experience with a touch of her feminine side; the pink background with a neutral dewy makeup look provides fans a glimpse of the 'real' Ora. The British singer makes the debut solely about her past relationships, as seen in her song "Anywhere." Her lyrics express she wanted to run away from her problems and continues to be in love with the same person from the beginning.
The entire album isn't unique, but the ideas of the music and videos are distinct. The singer expresses her pain in the same topic by storytelling, with multiple tracks dedicated to similar messages.
The album has a tone of heartbreak and maintains a nice summer-like vibe. The song ''Only Want You" reveals the heartache Ora felt; she was alone and had to deal with self-love while trying to move on in the process.
"First Time High" was a bust that spoke solely about lust; the artist did a poor job conveying the message of "love." Ora made a mistake writing this song.
Ora was obviously in a vulnerable state to write an entire album solely on heartache and pain. The musical tones of her songs are OK, but her entire message of pain doesn't fit the genre of the music she's producing.
The album spoke about emotions felt by other celebrities, who've written on the topic of pain already. Ora's message doesn't stand out from other singers at all. What is surprising about this album is that one of the songs was written for "Fifty Shades Freed," a love story. However, the other songs on the album were made for someone who just got dumped.
"Keep Talking," featuring Julia Michaels, was a somewhat upbeat song that makes one want to listen for empowerment; similar to listening to "Thank U, Next" after a breakup, one would want to listen to "Keep Talking" after an argument.
The album deserves 7 out of 10 stars; while some of the songs have potential to win awards, most should remain in her songbook.