Review: 'The Pains of Growing' doesn't live up to fans' expectations
While claiming to have grown up in her second studio album, Canadian singer Alessia Cara struggles to try anything new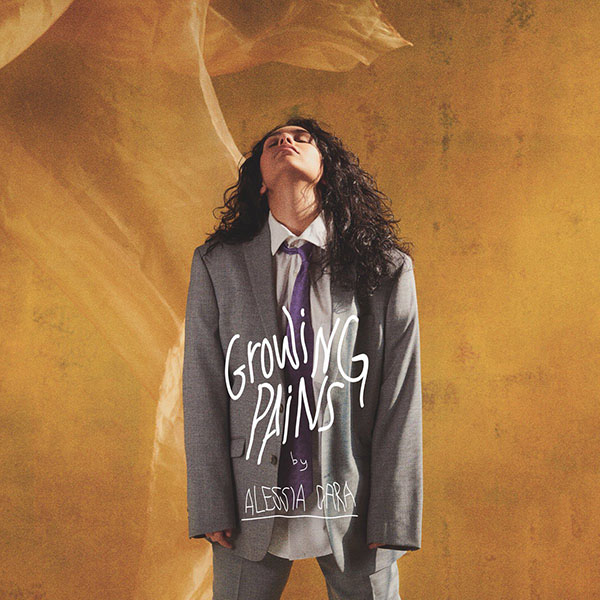 Hang on for a minute...we're trying to find some more stories you might like.
In 2014, Canadian singer and songwriter Alessia Cara debuted her hit single "Here." After collaborating with Logic in his song "1-800-273-8255" in 2017, Cara received nominations for four Grammy Awards this year, including a win for Best New Artist.
Cara's second studio album, "The Pains of Growing," was released on Friday, Nov. 30 with a total of 15 songs; the album reached No. 1 on the U.S. iTunes Pop Chart in less than two hours after its release. Before the release, Cara promoted her album with the included songs "Growing Pains," "A Little More," "Trust My Lonely" and "Not Today."
The album starts off with "Growing Pains" and "Not Today." Having high hopes for her new album, fans are disappointed with the unoriginality of her new songs. With a distorted and dark tune as the song begins, "Growing Pains" has a repetitive chorus that tends to annoy the audience as it takes over half of the song. The song represents people who are unsure of the future as they grow up and think life will still be exciting. While "Not Today" provides a positive message to her fans, the song is continuous and doesn't sound any different from her older music.
Cara definitely joined the bandwagon of making love songs with her two songs "Nintendo Game" and "Out of Love." The song "Nintendo Game" has an aggressively upbeat chorus; the reference of Mario Kart's Rainbow Road is awkwardly shoved into the second verse. With a total of five references to Nintendo, Cara sings about trash-talking while playing old school games with a person of interest. While "Out of Love" is one of three slow songs in the album, it has fans relating with personal breakups as she goes to sing about someone falling out of love with her. The melody is sweet and simple as Cara harmonizes with the flow and depressing tone of the song.
As Cara attempts to bring a new sound into her album, "7 Days" has a similar tone to "Dollhouse" by Melanie Martinez as the same edgy beat carries out during the intro. Throughout the entire song, she questions God, wondering if he is truly satisfied with the current standards of society or ashamed.
With the album coming to an end, "Easier Said" supports fans who are currently dealing with depression as people may tell them "get over it." The song has Cara relating through her true experiences as she brings an upbeat tone to fans struggling with these mental issues showing the audience it's easier said than done.
Although Cara brought fans short stories throughout the album and a meaningful message about growing up, eight of her songs sound similar and are skippable. Cara sings in the same tone in the majority of her album barely trying anything new with her sound and only focuses on the edgy sounding intros to "Growing Pains" and "7 Days." In total, the album earns 3 out of 5 stars for being basic and providing barely anything new sounding to her audience. As she claims to have grown up, expectations weren't met as she didn't try anything new with this latest album.