Review: 'TAKE.2 WE ARE HERE' shocks fans with new sound elements
7-member K-pop group MONSTA X continues with deadly sins concept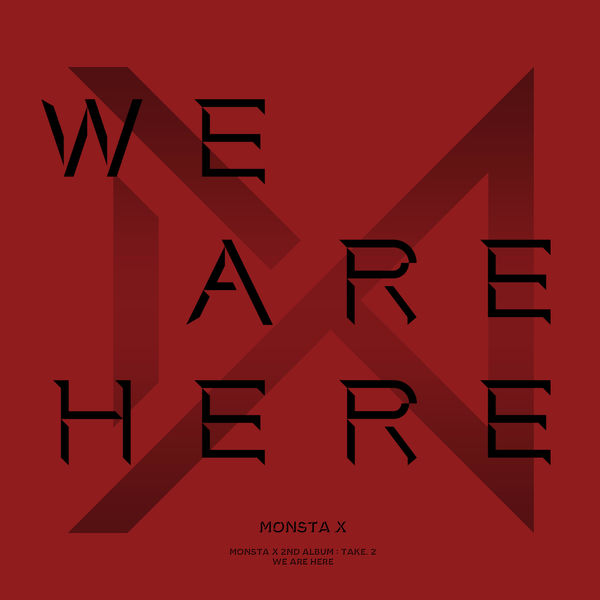 Hang on for a minute...we're trying to find some more stories you might like.
After performing on select dates at Jingle Ball, MONSTA X released their newest album, "TAKE.2 WE ARE HERE," on Monday, Feb. 18 continuing their heavy EDM sound. Debuting Thursday, May 14, 2015 under Starship Entertainment after survival show called "NO.MERCY," the K-pop group consists of seven members with rappers Jooheon and I.M, and vocalists Hyungwon, Shownu, Minhyuk, Kihyun and Wonho. As a sequel to "TAKE.1 ARE YOU THERE?," they hoped to continue the same seven deadly sins concept as their previous album.
After the albums intro, the first official song "Alligator" begins with alarms blaring at the start initiating the instantly catchy, 'alli alli alligator.' Throughout the song, multiple members including Hyungwon and Jooheon prove their skills with their smooth vocals and fast rapping. Fans were excited as this track continued their dark concept seen in their previous titled track "Shoot Out."
As the album continues, "Ghost" and "Stealer" showed themselves to be more unique than any other songs. "Ghost" starts with a spooky beat and highlights Kihyun's impressive high vocals. "Stealer" has a super catchy bridge that also begins with alarm sounds and Jooheon whispering 'steal it.' These songs showed fans MONSTA X can experiment with new sounds and make it an incredible hit.
The group harmonized together for "Play it Cool," which was produced with Steve Aoki. Fans highly expected a heavy beat drop in the song due to the hype from the artist, but fans still loved the song despite it not having the awaited beat drop. Even though Jooheon normally raps loud and fast in these type of songs, he decided to sing along with the EDM beat which was a shock to fans as he proved himself not only as a rapper but also as a vocalist.
"Give Me Dat" sounds similar to their older song "Rush" and shows they haven't forgotten their origins as it continued to please fans with a sense of nostalgia by bringing back their older sound. While "Turbulence" has a heavy percussion complemented by the rap verses and vocals, it can be difficult to focus on the song with too many different sounds going on at once during the chorus.
Being the slower songs in the album, "No Reason" and "Party Time" are easy to listen to and relax. "No Reason" was produced and arranged by Wonho, this ballad track deliveries an emotional song of being able to say 'bye' and let go. The final song of the album, "Party Time," provides a smooth R&B vibe that allows fans to cool down and relax instead of dancing to their normal heavy bass EDM.
Overall, MONSTA X proved themselves to be talented with this new album and deserves 4 out of 5 stars with their amazing vocals and heavy rap verses. With only two skippable songs, fans are excited to see what this album brings next for the boy band as they continue to prove themselves worthy.