Review: Hozier sticks with old style in 'Wasteland, Baby!'
Irish singer-songwriter blends folk music with blues rock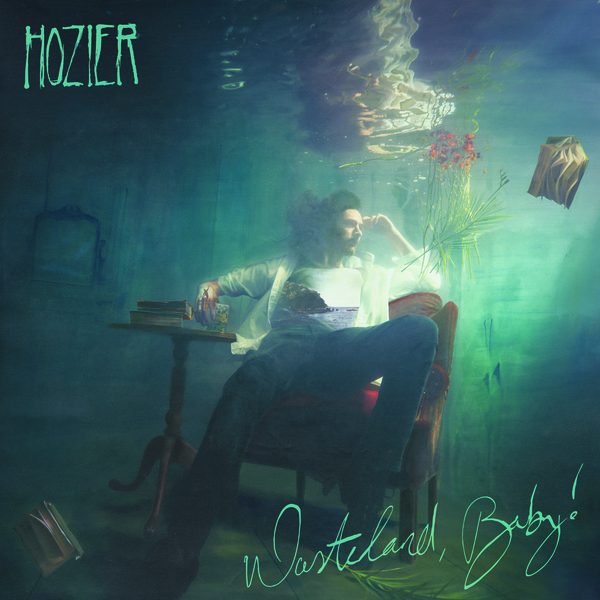 Hang on for a minute...we're trying to find some more stories you might like.
Irish singer-songwriter Hozier released his second album, "Wasteland, Baby!," on Friday, March 1, 2019, five years after his debut album and a year after his most recent EP, "Nina Cried Power." Keeping his beautiful blend of folk music and blues rock, Hozier pleases fans with a similar style as his self-titled album, "Hozier," while also adding a new, personal flare.
"Nina Cried Power," featuring American gospel singer Mavis Staples, is a powerful protest song to start off the album. Not only are the lyrics compelling, the emotion behind the singing itself is easily felt by listeners. Hozier doesn't specifically bring up a single issue alone, but mentions singers who fought against discrimination throughout the 1900s, changing the repeating line of Nina cried power with the first names of various singers including Patti Smith, John Lennon, James Brown. However, poking at social issues isn't a idea new to him, with his hit song "Take Me To Church" from his first album calling out homophobia in churches.
"Almost (Sweet Music)" gives an upbeat break after the first track. The danceable song differs entirely from "Nina Cried Power," the recurring theme of cynical love transfers over to this album effortlessly. Although, quickly, the deep and powerful feel comes back with the next song, "Movement." Switching quickly from softer, spoken lyrics to vocally belting out the chorus, Hozier conveys an emotional story.
Hozier sets back the folk music and allows his blues rock style to come out with an alluring choice of instruments in "No Plan." Although, in the next track, "Nobody," the singer brings his indie-folk sound back. His vocals are usually deep and soothing, but with this song, he allows his range to show freely. Hozier's low voice flows flawlessly into stunning high notes, adding to how catchy this song feels.
"Dinner & Diatribes" and "Would That I" both reminisce past loves, with the latter taking a deeper, somber view. "Would That I" tells a story of the narrator looking back on past relationships, seeing them as a willow tree they used as shelter. As endearing as the lyrics feel, Hozier brings in an assumed to be jealous lover that he talks about as the fire that burns the wood. The public doesn't have much information on the singer's private life or significant others, but it's easy to tell his experience of love through the sophisticated lyrics.
The subtle apocalyptic love story is shown in plain sight with song "Wasteland, Baby!" While taking the same title as the album, this track pulls together the loose string of themes. The use of the lyrics, "I'm in love," is so stark and absent from all other songs on the album. Hozier even repeats the phrase over and over, conducting the intensity level of his feelings effectively.
Overall, "Wasteland, Baby!" deserves 4 out of 5 stars. Unfortunately songs like "Shrike," "Talk" and "Be" fail to impress. The power behind the lyrics and the strength of the vocals and instruments show Hozier's passion. The long wait for new music from Hozier was definitely worth it.