Review: 'The Dream Chapter: STAR' reveals cliche sound
New K-pop group TOMORROW X TOGETHER debuts under BigHit Entertainment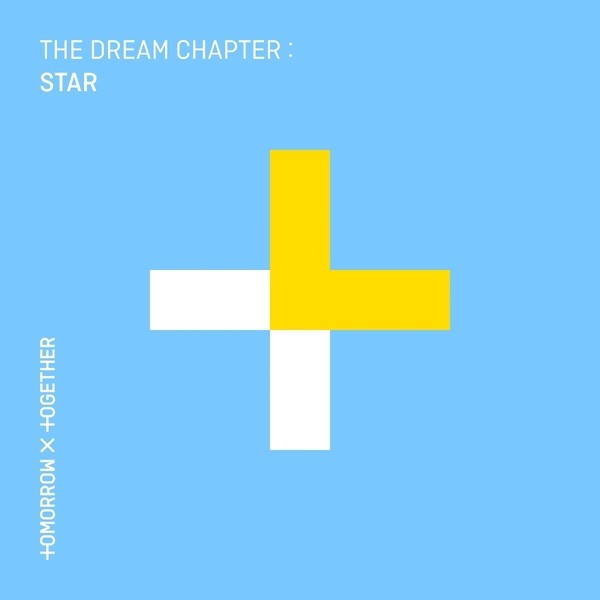 Hang on for a minute...we're trying to find some more stories you might like.
New K-pop boy group TOMORROW X TOGETHER (TXT) debuted Monday, March 4 under BigHit Entertainment, with a five-track EP called "The Dream Chapter: STAR." The group consists of five members: Soobin, Yeonjun, Beomgyu, Taehyun and Hueningkai. Their concept focuses on staying youthful and innocent while growing up and remembering the past.
The track "Blue Orangeade" starts off the EP with an old-fashioned beat accompanied by acapella to give a fresh sound. The song is upbeat and positive as it introduces the theme of innocent love with wanting to mature. This song wasn't anything new compared to other groups that have the same concept and is skippable when compared to the rest of the EP.
The highly anticipated titled track "CROWN" tells a story of a boy with horns who doesn't love himself until someone shows him he's perfect the way he is. The song starts off with Morse code that translates to 'crown' as it has an upbeat message of loving yourself the way you are. Throughout the track, heavy bass lines and beat drops are heard as Hueningkai stands out with his impressive high vocals during the chorus.
"Cat & Dog" is unique from the other songs in the EP, with a heavy bass line and each member having their own raps. Not expecting this from TXT, fans were surprised by the dog barking heard in the background while Yeonjun raps. Even with the song being strange, it proves to be a fan favorite as the chorus is catchy and unique for a rookie group.
While "Our Summer" starts off slow, it changes to an electro-pop feel as it has an EDM break in the chorus. The song describes being able to hang out with someone who makes it always feel like summer. "Nap of a star" slows the EP down as it comes to an end. The ballad track is breathy and sounds like a lullaby. It provides a relaxing vibe that allows anyone listening to feel calm.
Although the EP was basic youthful concept, TXT showed they have the talent in order to become worldwide stars. Even if two songs are skippable, they still stand out compared to other groups. Overall, the EP deserves 3 out of 5 stars, but with a unique song like "Cat & Dog" they're worth giving a chance to listen to.