Review: 'April, and a flower' brings ballads
Chen of K-pop group EXO releases first solo album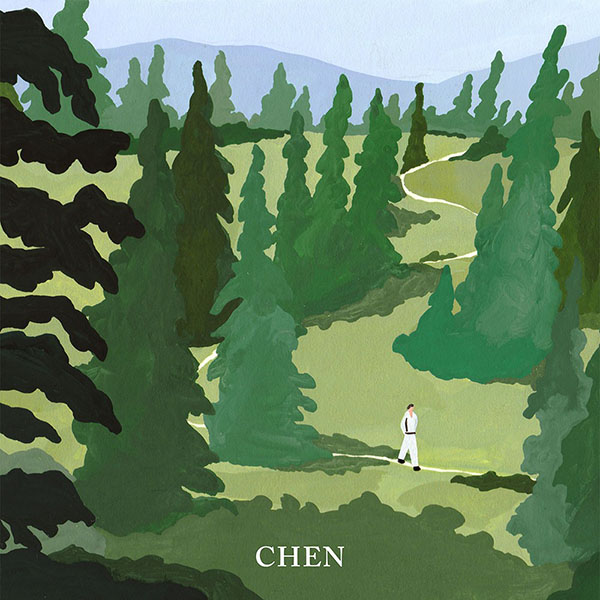 After debuting in K-pop group EXO back in 2012, Chen becomes the second member of the band make his official solo debut with a six-track EP, "April, and a flower," on April 1, 2019. Before his solo debut he did the Original Soundtrack for Korean dramas including "Descendants of the Sun" (2016): Everytime, "100 Days My Prince" (2018): Cherry Blossom Love Song and "Touch Your Heart" (2019): Make it Count.
Throughout the album, Chen keeps piano in the background with his soothing vocals. The first track "Flower" starts off the EP with piano notes and Chen's slow, light singing. The song has symbolic meaning behind it as it speaks about how after the winter passes, spring will come and the "flower," being Chen, will bloom again. In other words, after the darkness passes, the time to be reborn arrives.
The title song, "Beautiful goodbye" had a music video released prior to the album's release. Unlike the song, which is relaxing and saddening, the music video was decent and basic with a lady playing the piano in a tree while Chen sings. Since it is similar to "Flower" with the piano and his light airy voice, it seems repetitive.
While "Sorry not sorry" has an orchestra and "Love words" has drums, both are similar as they include the detailed piano. The song begins with piano in the background and as Chen starts to tell the story of his past lover, it speeds up and adds in the drums. When the chorus begins in "Sorry not sorry," the orchestra joins in with the piano, making the beat faster. "Love words" stands out compared to the other songs because of the inclusion of drums.
The added orchestra makes "Portrait of you" emotional as it speaks about painting a significant other and missing them. "I'll be there" is a fan favorite because it talks about being there for his past lover, even though they aren't together. At the beginning, he starts with "I don't mind being forgotten. It's OK to be a little dot."
"April, and a flower" is a ballad-based album which includes piano, orchestra and drums; these blend well with Chen's amazing vocals. This album receives a 4 out of 5 stars because it has carries a repetitive sound throughout the album with the piano, but the emotion Chen shows can definitely bring listeners to tears.