Review: 'Free Spirit' leaves fans unimpressed
Khalid disappoints listeners with generic sound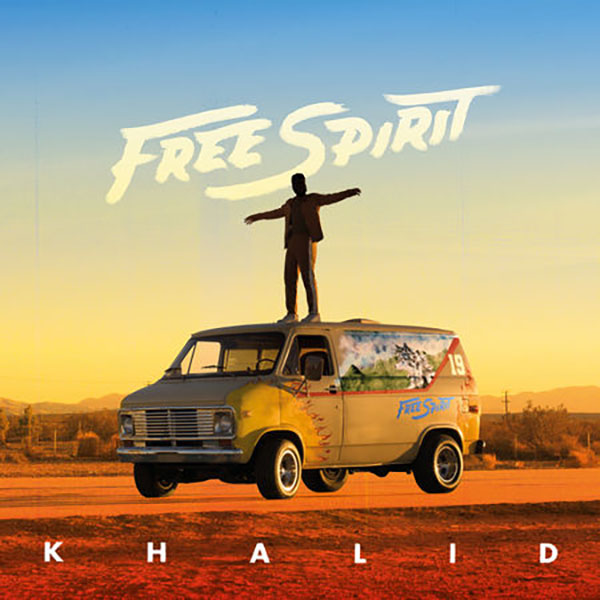 American singer Khalid released his highly anticipated second album, "Free Spirit," along with a short film also named "Free Spirit" on Friday, April 3. The album includes 17 tracks, the majority of which revolve around the topic of love.
Although the album shows versatility with the inclusion of R&B, acoustic guitar and even party music, there isn't a specific genre. Overall, the album has no central focus music-wise and it seems like the tracks were just thrown together in an album.
Starting off the album with "Intro," Khalid sings about not knowing where his relationship stands with lyrics like "I feel heaven when you're here with me" and "I feel hell every time you leave me." These tracks sets a tone of romanticism for the rest of the album because from here until the end, Khalid sings about relationships and the troubles that come with them.
"Free Spirit" has catchy but cheesy lyrics. The constant idea of relationships comes back when Khalid sings "We didn't say forever but it's all we wanted." Aside from the cliché lyrics, the soft guitar mixed with Khalid's tougher vocals give a sense of vulnerability.
The topic of mental illnesses, such as depression, makes an appearance in the track "Hundred." Khalid debuted his first album at the age of 19 and from that point on, he's had responsibilities thrown at him. His frustration with his busy lifestyle is visible with the last line of the chorus saying "I'ma keep it moving, got a hundred things I gotta do today" and the repetition of the lyrics "Hundred days and I'm still alive."
The two songs "Better" and "Saturday Night" are essentially recycled tracks from his previous album "Suncity" that was released on Oct. 19, 2018. Both tracks are exceptional compared to the rest of the album, but they don't have the same impact because both tracks have already been heard before.
The best track of the record comes down to "Outta My Head" featuring John Mayer. It's a mix of modern pop and auto-tune, which stands out from the other tracks. The beats are simple but let the singing and lyrics take over, which compliments the album. Mayer's guitar solo was completely unexpected but is probably the most exciting part of both the song and album.
"Free Spirit" recieves 3.5 out of 5 stars. Khalid's album was enjoyable but it fell into the hole of mainstream pop music. It doesn't stand out compared to other artists and his two most successful songs on the album are basically recycled music. Overall, the album fell short of outstanding and there's definitely room for improvement.