Review: Marking the end of a chapter
'Endgame' closes Avenger series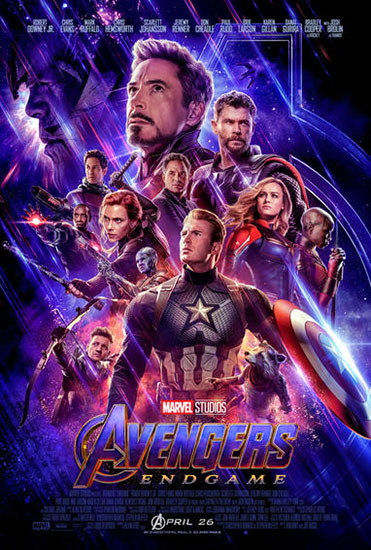 After 11 years and 21 films covering the Marvel Cinematic Universe (MCU), Marvel released "Avengers: Endgame," a sequel to the previous film, "Avengers: Infinity War." "Endgame" was released on Friday, April 26 as the closing chapter for fans' favorite characters in the Avengers series. While the anticipation for this film was high and with expectations for it to be the best of the franchise, it surprisingly wasn't.
Costing roughly $350 million to produce, "Endgame" grossed more than $1.2 billion during opening weekend, having the biggest worldwide opening in history. The newest Marvel film made $60 million on opening night, beating "Star Wars: The Force Awakens," the previous opening night record holder. "Endgame" beating records on opening night is no surprise, Marvel movies have a reputation for being extraordinary and this film had expectations to be just that.
The suspense carries fans throughout the movie, making viewers believe the three-hour running time passes by quickly. The movie produces several twists and turns, bewildering fans by making them wonder what will happen next to their favorite characters. The enjoyment for viewers was brief because the possibility of death for the heroes is likely. The interactions between characters give fans more than the typical amount of betrayal and heartbreak. Amazing encounters occur throughout the film with older characters from previous movies viewers never would have believed to show up in "Endgame."
A disappointing attribute of "Endgame" is the downhill character development given to Thor (Chris Hemsworth). After the success of the film "Thor: Ragnarok" and Thor's significance in "Infinity War," his character was underwhelming compared to past films. Directors Anthony Russo and Joe Russo along with writers should have followed Thor's growing character development and continue to make it stronger but they didn't meet this expectation. Fans were angered that one of the most loved characters was not in the best light in this film. Hemsworth has done an outstanding job portraying Thor, so it was upsetting to see this character pushed to the side.
For dedicated Marvel fans, portions of the film were predictable with only a handful of surprises. Although, the film executed those surprises well, with perfect timing. "Endgame" included details from previous MCU films which were satisfying for those able to connect them.
Although aspects of "Endgame" should have been improved, there could have been no other way to end the series. The excitement this film gives combined with the satisfying but heartbreaking ending makes fans go crazy with emotions about how the franchise ended. "Endgame" has the potential to be the best Marvel film of the year, but maybe not of all time and deserves a rating of 4 out of 5 stars because it isn't absolutely perfect due to the lack of character development.