Review: Revealing her 'Symptoms'
Ashley Tisdale shows mental health struggles through third studio album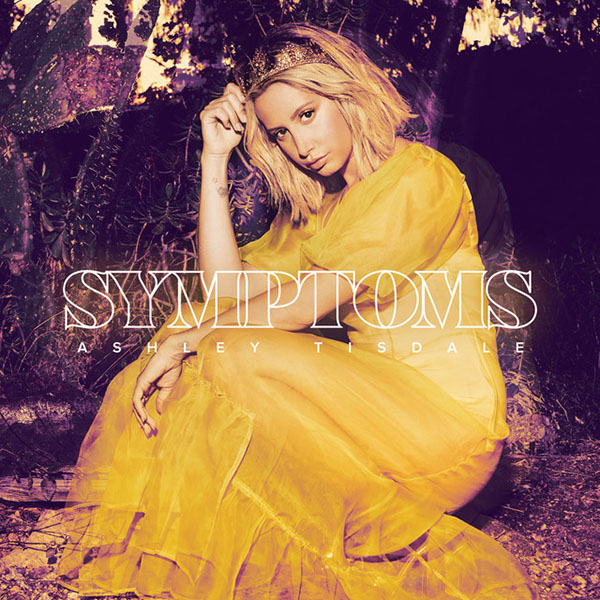 American actress, singer and producer Ashley Tisdale wrote her third studio album, "Symptoms," while silently struggling with anxiety and depression. She released the album on Friday, May 3, about 10 years after her last album, "Guilty Pleasure," was released. The new album has a separate sound from her previous albums with a techno feel, while her previous albums tend to have a Hannah Montana sound.
The first track, "Symptoms," starts the upbeat, techno sound which spreads through the entire album. The way Tisdale uses distinctive sounds in the song to go along with her deep and emotional lyrics helps fans see into her struggles with her mental health. The lyrics "I'm allergic to commitment" and "Maybe I'm psycho" add to the deep thoughts she had during this tough time.
With beautiful vocals, "Love Me & Let Me Go" showcases Tisdale's journey with anxiety and depression in a unique way. Fans can interpret the song in two ways: about a boyfriend or her mental health struggles. The way Tisdale lets fans figure out the meaning of her songs to how they want to interpret it is astounding because not everyone has experienced the same journey. She did a wonderful job incorporating the idea.
"Under Pressure" follows the 2000s sound of her previous albums, reminiscing to when artists would use a hint of techno in their music. The deep bass will kill listeners' ears when using headphones, but when played out loud, the bass is controlled and is easier to hear the wide range of vocals. Once able to listen to the lyrics, fans can hear the deep undertone of her mental health struggles and can decipher the unique meanings which add to the heavy feeling of the songs.
Another song that follows the theme of mental health is the second track on the album, "Looking Glass." This song has the same sound as the first track, but it goes deeper into her perspective on depression and anxiety by using a figure, "he," as the one she is talking to. She mentions how "he" can't see the real her because "he" needs to look through "a different kind of looking glass" and "things are not as they seem." Tisdale exceptionally tries to say people who have never dealt with mental health issues won't be able to see it how she does. This is a passionate tribute to everyone who have dealt and are dealing with mental health.
Other songs have an obvious meaning to them such as "Insomnia," which mentions staying up all night, unable to sleep. In this song, fans hear breathtaking vocals from Tisdale which add to the emotional feel people receive from the lyrics. This track still keeps with the overall theme of mental health due to the symptoms caused by the lack of sleep, but fans will have to listen hard to the lyrics to hear the meaning.
With beautiful vocals and unique techno sounds, "Symptoms" showcases Tisdale's struggle with anxiety and depression. Her third studio album deserves 4 out of 5 stars for its consistency of a techno feel, emotional lyrics that have different meanings depending on the person and the look into her mental health journey. From her years with Disney on the "High School Musical" trilogy, Tisdale has grown into her own self and fans can't wait to see what's next.