Review: 'Divinely Uninspired To A Hellish Extent' brings twist to typical heartbreak song
Lewis Capaldi entrances listeners with meaningful lyrics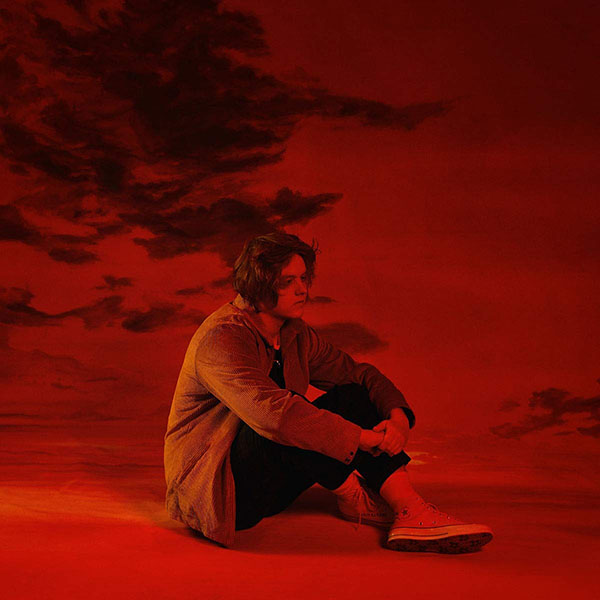 Twenty two-year-old Scottish singer Lewis Capaldi released his debut album, "Divinely Uninspired To A Hellish Extent," on Friday, May 17, 2019. The album has an overall melancholic tone which is expected from Capaldi because it's what he's known for. Shortly after announcing his new album, Capaldi announced his first UK arena tour and second North American tour.
The album begins with the song "Grace," followed by "Bruises" which were both released prior to the album. "Bruises," the track that truly made Capaldi's music go viral, is packed with emotion. Originally a part of his EP "Bloom," both of the tracks continue to be fan favorites because of their heart-wrenching lyrics and meaning. He explained in an interview with Genius the song "Bruises" is about the pain which comes from ending a relationship and it's demonstrated by lyrics such as "I hope I never lose the bruises that you left behind."
Bringing a different sound, "Don't Get Me Wrong," starts off with a slow tempo piano which builds until it reaches the chorus. The song features Capaldi's soaring vocals, and the power in his voice mixed with the meaning behind the lyrics brings light to the topic of toxic relationships. The lyrics "Haven't we had enough of second best? So don't get me wrong," shows the doubt which occurs in someone's mind when they're leaving a toxic relationship. The vulnerability Capaldi expresses makes a huge difference in the album because it seems sincere.
The singles "Someone You Loved" and "Hold Me While You Wait" are some of the significantly successful tracks from the album. Both songs were on the UK Music Charts Top 100; "Someone You Loved" hit No.1 and stayed there for seven weeks straight, while "Hold Me While You Wait" currently sits at No. 8. Both are powerful broken-hearted piano ballads where the pain and hurt is noticeable in Capaldi's voice.
"Fade," co-written by record producer Malay, emphasizes Capaldi's gritty voice with minimalistic sound. Opening with only piano and his voice, it's evident he put a lot of soul and emotion into this track. With tear-jerking lyrics such as, "You make my heart break every day, but don't fade away," Capaldi creates a sound which is beautiful and painful to listen to.
Although "Lost On You" was also a part of the EP "Bloom," it wasn't as popular as "Bruises" because of its simplicity; the track is essentially only Capaldi's astounding vocals and simple piano chords. Released on July 7, 2017, multiple fans were bored with this track being on the album because it has been out for almost two years.
Contrasting to the melancholic musical tone of the rest of the album, the explicit track "Maybe" is upbeat and has a feel-good vibe to it. Despite the song seeming cheerful with the addition of the acoustic guitar and clapping in the background, the lyrics show otherwise. Capaldi sings about the self-doubt of being stuck in a relationship which is a reoccuring theme in the album, but he does it in a way that makes it catchy and the perfect song to sing along to.
This album receives 4 out of 5 stars because of the emotional connection Capaldi creates with his fans. Every song has meaning and intention behind it and not a large amount of artists can achieve that in an album. Although music about relationships and breakups is not new, Capaldi brings a different flare to this genre and has aspects all listeners can relate to at some point in their lives.