Review: 'NINE' brings nostalgia
Blink-182 attracts fans with deep, meaningful lyrics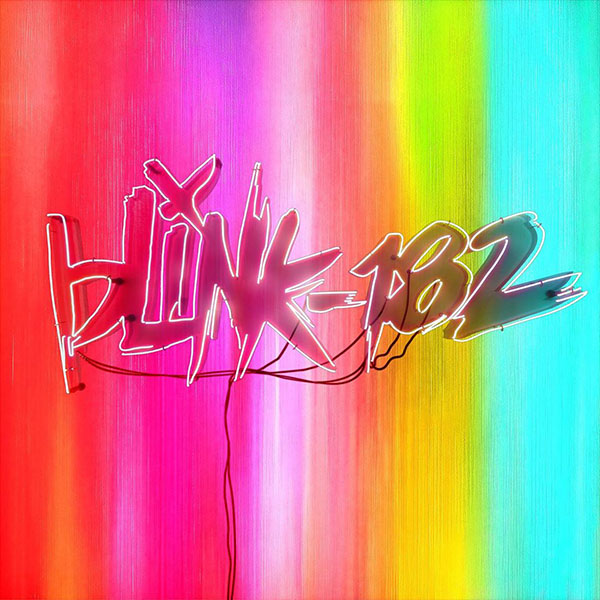 Pop-punk band blink-182 released its eighth studio album titled "NINE" on Friday, Sept. 20, three years after the release of "California," which was the band's first album without former band member Tom DeLonge. Despite the colorful album cover, "NINE" contains serious and dark topics such as depression, self-doubt, fear and frustration. 
The album starts off on the wrong foot, opening with "The First Time." From the beginning, the track sounds uncannily like "Feeling This" from their self-titled album. The song isn't bad but it doesn't introduce anything new and is an unsatisfying start to the album.
"Happy Days" brings the most emotion out of all 15 songs on the album. Guitarist and vocalist Mark Hoppus sings about his struggles with depression and how he has been able to overcome them. Through lyrics like "And I don't know if I'm ready to change. I wanna feel happy days, happy days," Hoppus focuses on someone trying to be happy but is unable to truly reach happiness due to overthinking. The vulnerability in the song makes it easy for listeners to connect to the music.
The tracks "Pin the Grenade" and "Generational Divide" lean toward the punk genre. They showcase drummer Travis Barker's skills and rhythmic creativity. Along with the guitar and Hoppus' vocals, the tracks are catchy and easy to get stuck in listeners head.
The 12th song, "Ransom," is the shortest song on the album and at one minute and 25 seconds, is less than half the length of the other tracks. The use of auto-tune on Hoppus' voice is extremely noticeable in the beginning of the song and it sounds more like pop than other tracks. The auto-tune doesn't sound horrible but it doesn't make the song better. However, the heavier implementation of pop made this song stand out from the rest.
Closing off the album, "Remember to Forget Me" brings back the angsty and melodramatic sound blink-182 is known for. Hoppus pulls at listeners' heart strings with lyrics like, "You left pieces of me along the side of the road. Right after you said you'd never leave me alone." Overall, the melancholic ending was the perfect way to end the album because it made listeners feel connected to the music.
Despite the beginning of the album being unoriginal, the album receives 4 out of 5 stars. The harsh vulnerability and honesty in the lyrics create a nice contrast to the band's typical care-free vibes. The song ideas are very well-developed and are relatable for many people.