Review: 'Cheap Queen' warms listeners' hearts
King Princess releases debut album, brings emotional impact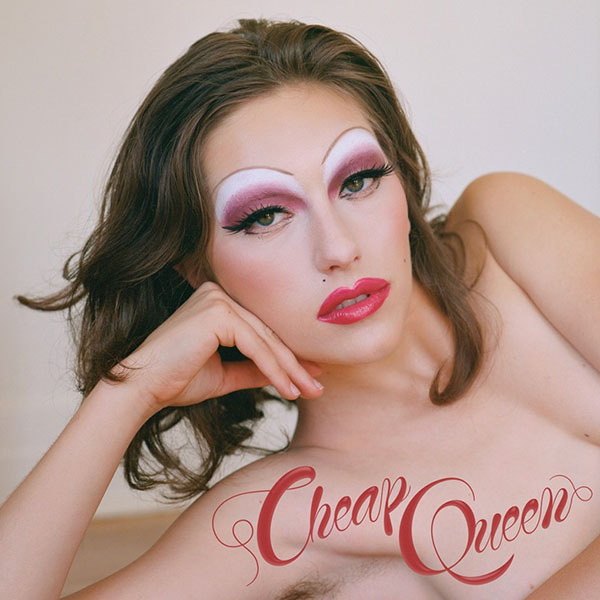 Singer-songwriter King Princess released her debut album, "Cheap Queen," on Friday, Oct. 25. Before the album's debut, five singles were released for fans to enjoy. The singles all carry an upbeat tone, but the eight other songs on the album include a generally somber and remorseful tone. Both styles are able to show King Princess' strong vocal qualities, but the singles did not accurately represent the overall vibe of the album.
The album is centered heavily on past relationships but takes varying perspectives on the issue. "Isabel's Moment" is easily the saddest breakup song on the album, with King Princess' powerful vocals showcasing somber emotions as she laments the loss of someone she once loved. "You Destroyed My Heart," however, focuses on moving on and being happy again after a relationship ends.
Songs such as "Tough On Myself," "Prophet" and "Trust Nobody" have groovy, guitar-heavy vibes that fans hadn't seen from King Princess in EPs released prior to the album. The smooth rhythm of each of these songs make listeners want to dance. Though the meaning of the lyrics is frequently somber, the instrumental aspects of these songs allows for the audience to jam out.
The calm, loving tone found in both "Ain't Together" and "Homegirl" gives listeners a warm and fuzzy feeling. Both songs cover the topic of being in love whilst excluding labels. "Ain't Together" discusses a labelless relationship, while "Homegirl" tells the story of two people who appear to be friends in public but are intimate behind closed doors. Listeners feel a sense of understanding and are able to relate to the innocence of falling for another person as well as the feelings of nervousness which come with being with someone new. 
Songs like "Do You Wanna See Me Crying?" emphasize the importance of taking past relationships and unraveling the life lessons that lie within those failed relationships. King Princess demonstrates maturity as she focuses on her life moving forward and begins to gain a general understanding of her life now, as well as the importance of independence. Although the track is under two minutes long, its soft sound and simplicity helps fans take a positive approach to moving on from a relationship. 
The 13th and final track on the album, "If You Think It's Love," focuses on King Princess' vocals, with hardly any instrumental to start the song off. This song explores giving individual definitions for love, embracing vulnerability and accepting change. Again, King Princess makes listeners feel at ease as her songs provide a sort of refuge for fans, giving them something to relate to.
"Cheap Queen" is an impactful album overall and will surely leave its imprint on the indie-pop genre. Packed with emotion and personal songs, the album is well-rounded in its vibes and overall sound. The album deserves 4.5 out of 5 stars, with the only room for improvement being having more variety in topic.