Review: 'Walls' embraces unexpected style
Louis Tomlinson releases debut album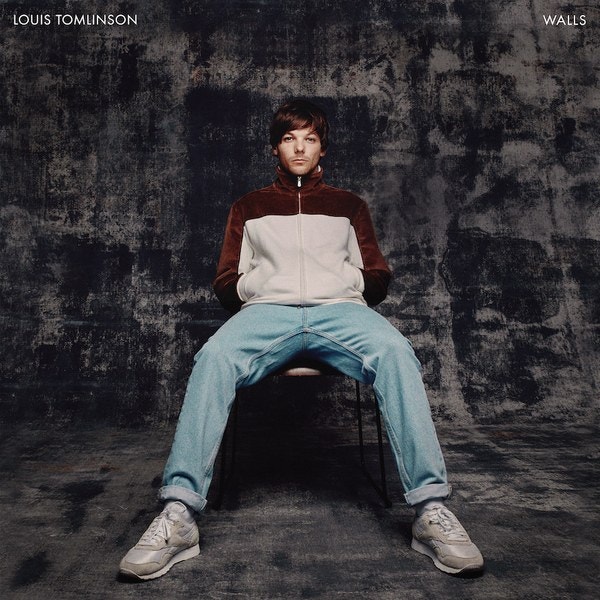 Singer-songwriter Louis Tomlinson released his debut album, "Walls," on Friday, Jan. 31. After the split of One Direction in 2016, the members decided to go to their own styles of music, and Tomlinson went with an indie-rock style, molding his voice to fit in with his songs. Compared to his first singles not included in the album, the older songs were electro pop indicating he tried a different style but decided to stick to what he sounded best in.
"Two of Us" showcases instrumentals such as the piano, drums and acoustic-electric guitar, giving Tomlinson a chance to embrace his voice. In this track, he sings about how he works hard for someone special in his life who he loves. Though later in the song, one discovers the certain someone has passed away with the lyrics, "I'll be living one life for the two of us." The lyrics describe the emotional aftermath of someone passing away, giving him a way to release all of his caught up emotions after both his mother and sister's deaths. This made it easy for fans to relate to his emotion and the sadness of losing important people in their lives, making fans agree it is the most emotional song of the entire album.
The fourth track, "We Made It," reveals how even if people expect the worst from someone, they can always bounce back up. The song portrays an electronic dance music and party sound for his voice to really be heard. The lyrics go from being underestimated to remembering old times and finally saying goodbye to the bad times. This gave fans a sense of motivation to do what they love even if they receive judgement at the beginning because at the end, they will be ones getting rewarded for their hard work.
In the eighth track, "Always You" displays a Latin influence offering a summery sound, which later switches to an indie-rock sound. His voice didn't fit in with the beat as he gave an Ed Sheeran-inspired style to the song. The lyrics are like any other song about chasing a loved one and not being able to wait to be together all while overusing "oh's."
"Perfect Now" expresses how if someone isn't royalty it doesn't give people the right to judge them because they are perfect how they are. The beat of the song seems familiar and can be seen as a song One Direction could sing together. As he sings "Just keep your head up, love, keep your head up don't hide away," it portrays how the situation someone is going through can lead to a dark place, but as long as someone is there to support them, it'll give them motivation to stay on the right path. The song creates a way for fans to know they are loved and that no matter who they are, they deserve to be happy and enjoy life.
The last track, "Only the Brave," is the only song that doesn't really have a main topic of importance but to live life even if it means breaking the rules or doing wrong. As it is the shortest song on the album, it didn't live up to the rest of the songs. With the lyrics "But I never cared for love" indicates people put on fronts in order to be brave, but that can sometimes lead to a dark place. As the song ended, it left fans with a cup half empty because the melody was starting to be enjoyable.
Due to Tomlinson showing most of his sound and giving peeks of other styles of music he can produce, the album deserves 4 out of 5 stars. After showing his emotions in all 12 songs, fans are excited and can't wait to hear whether he experiments with new sounds in the future. "Walls" captivated new listeners and they are now invested in Tomlinson's music as he captures his emotions in every lyric.