One act heads to state with inspiring play
Theatre competes at state level for first time in 24 years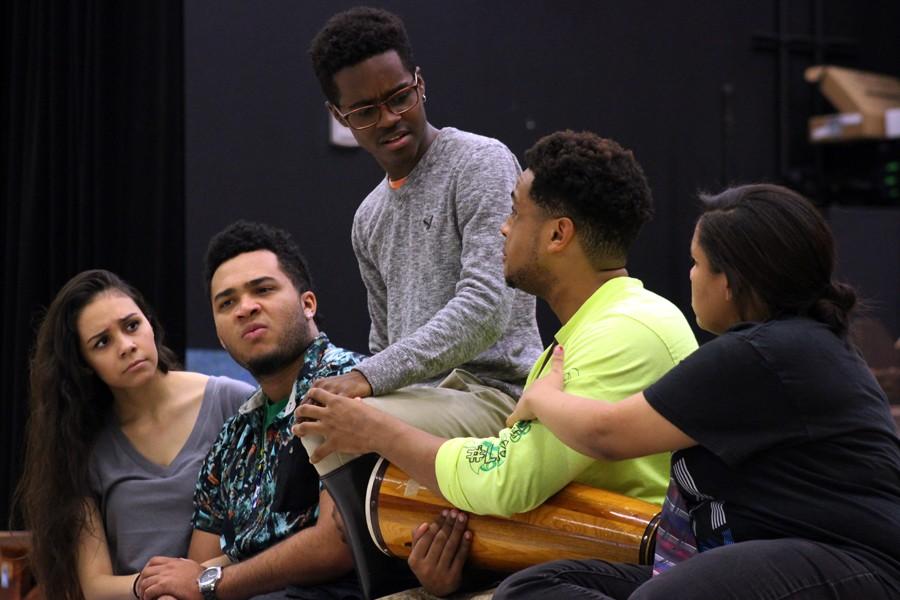 The theatre department's annual UIL One Act Play has made it all the way to state, to compete Thursday, May 28, at the Bass Concert Hall on the campus of The University of Texas in Austin.
This year's play, "The African Company Presents Richard III," has been called everything from inspiring to triumphant by the cast and director.
The play is centered around the first all-African-American theatre company, when they decide to perform King Richard III while another, predominately white theatre company, The Park Theatre, decides to do the same play. There is a feud between the two theatres that leads to a riot opening night.
"I like to play the bad guy," said junior Tallon Coxe, who plays the manager of the Park Theatre, Stephen Price. "It's fun to get to drop my personality and walk in others shoes."
Personality is something very prominent in the play. The message of the play is very powerful, dealing mainly with racism and heavy discrimination. Many involved feel this is why the play has gone so far this year.
"It is so heartfelt," first year director Brad Durio said. "It appeals to humanity and is so personal. It's a very special performance that the students want to be heard."
All the actors say everyone is working really hard to make it the best show they can put on. The energy surrounding the cast was described as 'pumped up' and 'energetic.' The students put in lots of work while having fun.
"It's a lot of fun but it's hard at the same time," junior Adela Reiland said.
The theatre department's last trip to state was in 1991 when they placed in the top eight shows in the state. While the rules have changed, it is still a big deal to get this far. Teacher Wendy Barrett, who is retiring this year, was at the school for that first trip to state and called it an "unforgettable, beautiful experience."