Leading by example
Farmerettes announce new captain, officers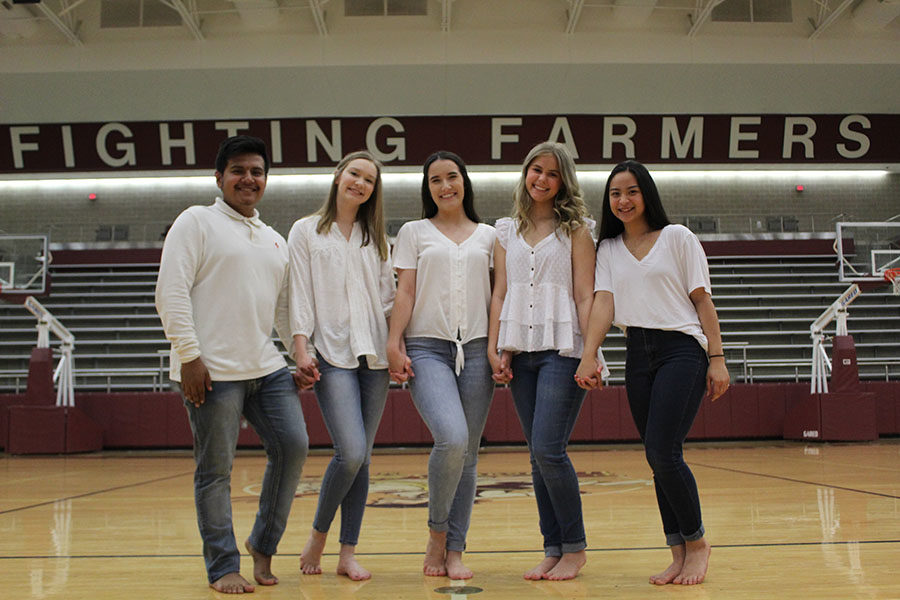 As the school year comes to a close, several team organizations begin to prepare for the next school year and competition season. A new school year also brings a fresh start for teams with new captains. The Farmerettes announced their new captain and officers via Twitter on Saturday, May 4 and inducted the new leaders on Monday, May 6.
The new team captain and officers were chosen by unbiased judges who chose the dancers they believe have the sense of leadership to benefit the team the most. Head director Kimberly Sheeran believes having a strong leadership ensures a level of success within the team.
"The dance officers help lead practice, they clean our dances, they make sure our performance level is ready for pep rallies, halftimes and competitions," Sheeran said. "Our social officers make sure our team is happy and birthdays are being celebrated. They are taking care of both halves of what we need."
For junior Erick Sanchez becoming an officer meant being able to connect with his teammates on a stronger level. Sanchez will be one of three senior lieutenants. Sanchez is also the first male officer for the Farmerettes. By having this position he sees an opportunity to connect with others and branch out to younger dancers.
"I wanted to become an officer because I saw my opportunity to inspire other people to dance," Sanchez said. "[Having] an officer position would be branching [to] other people to see that if I can do it, they can do it."
Junior Taylor Dill is the new captain; she's been dancing since she was 3 years old and is passionate about the work she's put into dancing. The hard work she dedicates into being a Farmerette is what keeps her at practice and learning new material.
"Being captain really means so much to me," Dill said. "It really lets me know I've really been putting in all that work. I've been working since I was 3 so I'm glad it came to this."
Dill believes she is ready to take on the captain position and wants to serve as a role model for the younger dancers.
"I'm definitely going to put my all into every single practice," Dill said. "Don't mark anything, go full out every time and make sure I'm showing [the younger dancers] you should work your best every time."