Column: Cat-astrophic misconception of having a cat
'Cats will always be the hidden underdog who others take for granted because of how dog owners talk about them.'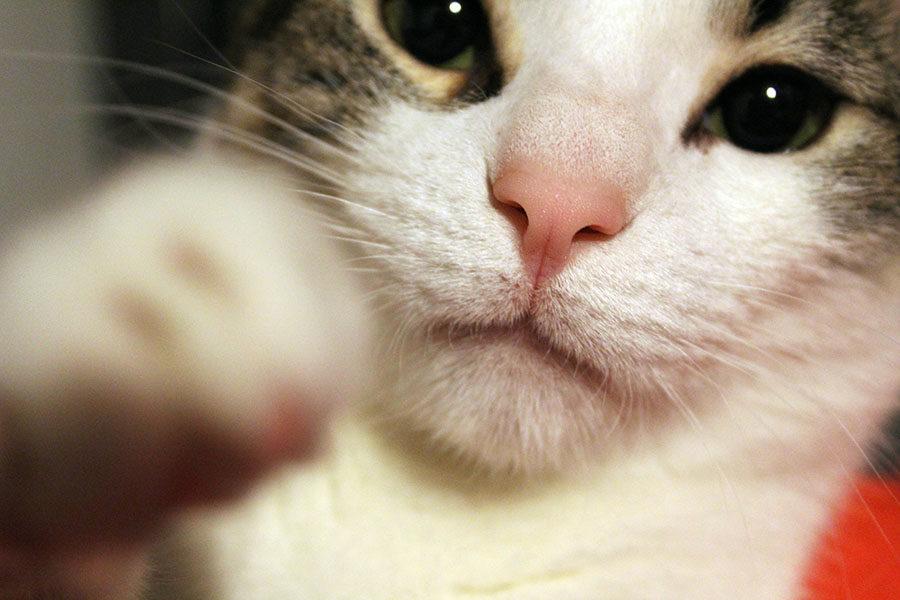 The typical cat is stereotypically evil and cunning while dogs are seen as positive beings. When in reality, cats harbor the best hearts animals could have and care for their owners while dogs are disgusting with their slobber that sloops out of their mouths.
Truthfully, cats are loyal adorable little fluff balls of joy. They watch their owners come home from afar and meow in happiness, whereas dogs rub themselves all over nearby legs thinking people enjoy fur shedding off on their clothes.
The irritating face licks given by dogs first thing in the morning and the tackles from being too hyper after going outside is why dogs are bothersome house pets. Cats simply want to be lazy companions and sleep all day.
Dogs require constant washing with overpriced shampoos and after their fur gets clogged in the drain of the tubs, whereas cats self groom themselves daily and have no odor to them. Even after bathing, owners still have to worry about dogs getting dirty once they go outside again.
Now another paw-sitive thing about cats is that they can be distracted by anything, so there's no need to spend a huge amount of money on cat toys. But even if a little money is splurged on toys they won't squeak like dog toys.
Once owners feel stressed, cats can lighten up their day by completely adorable acts they put on for attention. Cats can provide a calming effect because they tend to be less stressful to take care of than dogs. One of the purr-fect things to hear at night is purring coming from a cat indicating they're completely comfortable with someone.
Although cats can get a bit of cat-itude and may run off with food left unattended for a split second, attack legs at random times and damage furr-niture with their nails, they provide love unconditionally even with their 5 a.m. morning calls.
Cats will always be the hidden underdog who others take for granted because of how dog owners talk about them. They're misunderstood creatures who a-paw–logize to others they often mistreat due to being scared from loud noise or annoying dogs.