Senior Goodbye: The year I've been waiting for
'The person I am today is the person I never thought I would be and I can't wait to see what happens next.'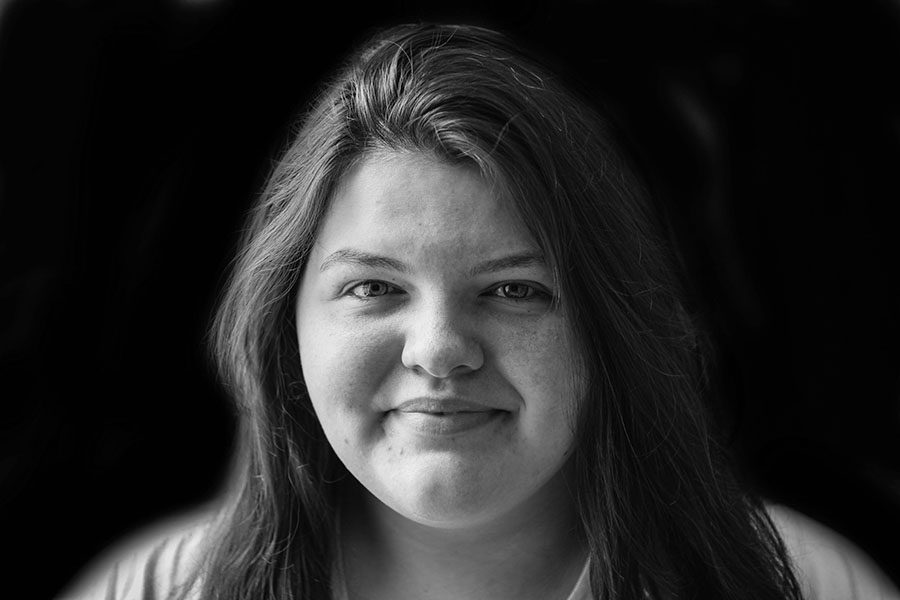 Ever since I was young, I've waited for this year…the moment I graduate high school.
2019 was the year I thought I would have my life figured out, but I don't.
Eight-year-old me was wrong about how my life would be at this exact time, but I am still thankful for the unexpected things that happened. I have a car that will last another 10 years, I've experienced both horrible and fantastic jobs and I have a best friend who I never thought I would have.
The person I am today is the person I never thought I would be and I can't wait to see what happens next.
To boy bands: A huge "thank you" to Big Time Rush and the Jonas Brothers for being two of my first obsessions as a child. Although I was only able to attend one BTR concert, I'll always have the memories and friendships y'all gave me. Because I never saw the Jonas Brothers in concert, I'm excited to listen to their new music and plan on attending every concert since their reunion.
To my Supernatural family: I recently joined the virtual family of Supernatural and I am able to see how y'all change the lives of people all throughout the world. I am proud to be a part of this family and I can not wait to see where we go from here. Never forget to Always Keep Fighting.
To Louden Swain: The first time I heard y'all live in Austin was thrilling. I was able to meet up with a few people I knew from the Supernatural fandom and to experience the warmth y'all give out was amazing. Y'all gave me the opportunity to write about something I truly love and I thank you for that.
To younger me: The beginning of life was calm and filled with laughter, but as time went on, it became challenging. You began to understand how heavy life was when your parents divorced and when your best friend and cousin moved away. Although those first moments were tough, you made it to high school, where you realized which friendships matter most.
To ex-best friend: On the day in kindergarten we sat next to each other and instantly clicked was the day you became my first friend. I know middle school was tough for you, so I pushed my feelings away and was by your side whenever you needed me. When you moved, I tried to keep our friendship alive, but you wouldn't listen to my issues after all those years of me listening to you. At that moment, I knew our friendship had to end. Thank you for teaching me what to look for in a friend and I still wish it could have worked out.
To Edka: We've been best friends since the day you were born and I wouldn't have it any other way. I am glad to have an abundance of memories with you from holidays and our family beach trips. You are a smart, beautiful young woman and I am proud to call you my 'sister.' Thank you for dealing with me and I can't wait to reminisce on our lives when we are sitting on a front porch drinking wine in our old age.
To best friend: Thank you for agreeing to be my friend in third grade when we bonded over Hannah Montana. We both know it's all your fault we stopped hanging out when you made everyone, including me, believe I broke your arm back in third grade. I hope you regret your decision, however, I'm glad we became friends again at the start of high school because, without you, I would never know what it's like to have a true best friend. See you in college!
To Pinkham: The year and a half that I spent in your class became my favorite time in my high school career. I rekindled some lost friendships and was able to create content I never thought I would. Thank you for letting me into the class although I didn't take the course before. I'll make sure to mention you in my speech when I win an award.
Yeehaw.
"Your beginnings will seem humble, so prosperous your future will be," (Job 8:7).