Senior Goodbye: Finding a group to belong in
'I found a place I felt at peace.'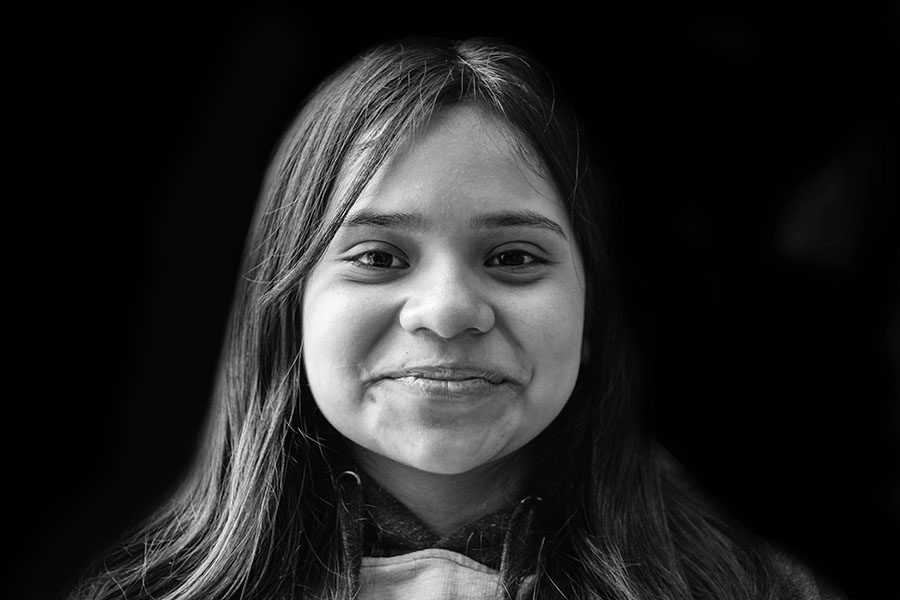 Senior year is over but I won't forget the people who were friends with me. Especially the wise word of Mrs. Haynes telling me life isn't all bad – there are some good things waiting to happen.
When I was a freshman, I had the expectation I would find a place where I could be myself. I've read books that talked about how entering high school will change people and make them mature and outgoing. In middle school, people would tell me my voice and attitude were annoying. At the time I had problems speaking, which is why I never defended myself. The teachers also didn't understand me so I worked hard on my speech so it could improve for high school.
At the beginning of high school, I was, and still am, neither spontaneous or brave. I can't speak in big crowds but I was able to find people who liked me and didn't believe I was dumb.
During my freshman year, I tried so hard to fit in. I participated in baking club and StuCo, and I was a helper in sign language and I was a full-time member in book club; I even helped the librarians organize their books, but by the end of freshman year I still didn't find a place where I could be myself.
Mrs. Reeves, you were the first teacher who believed in my success in high school. You helped me out of remedial classes everyone, even the counselor, believed I was meant to be in until I graduated high school. You believed I was going to go to college and have a successful future. Thank you for introducing me to newspaper and also for the kindness you gave me all four years of high school. You were the first teacher to believe in me, and for that, I'm truly grateful.
The first time I walked into the newspaper room, I was scared because everyone was older but it didn't matter because I made friends with everyone in the room. I found a place I felt at peace.
Pinkham, you have been the best teacher I have ever had. I will miss your sarcastic comments and your rude comments too, but that's all part of your personality. I will miss you telling everyone about my failures in newspaper to every new kid who joins the staff. Even if you don't want to accept it, I know I was your favorite student. Even when I'm out of school, I'll come back and visit you.
Blonde, my one and only love, we've been together for seven years. We planned to go to college and room together but plans change. I'm still grateful I had such an amazing friend like you in my life. When I come back from school, I will be crashing in your dorm and if you visit me in San Marcos you can sleep in my dorm. Even though we are going to different schools, I'm not going to stop being your best friend and I'm expecting to be your best friend until we both die.
Newspaper humans who had the pleasure of knowing me, I wish you guys the best of luck in the lives you choose for yourselves because there are no wrong paths, just different obstacles. I like all my editors from sophomore all the way to senior year, I like my newspaper family. To the kids who are staying in newspaper, I hope you guys recruit people who enjoy being in newspaper and make it a better place.
Well, this is Yulyana Clemente saying bye to my high school years and closing a four-year adventure. It was a long three years in newspaper but I don't regret walking through that door because this is the place where kids can be themselves without any worries.
Bye, everyone.