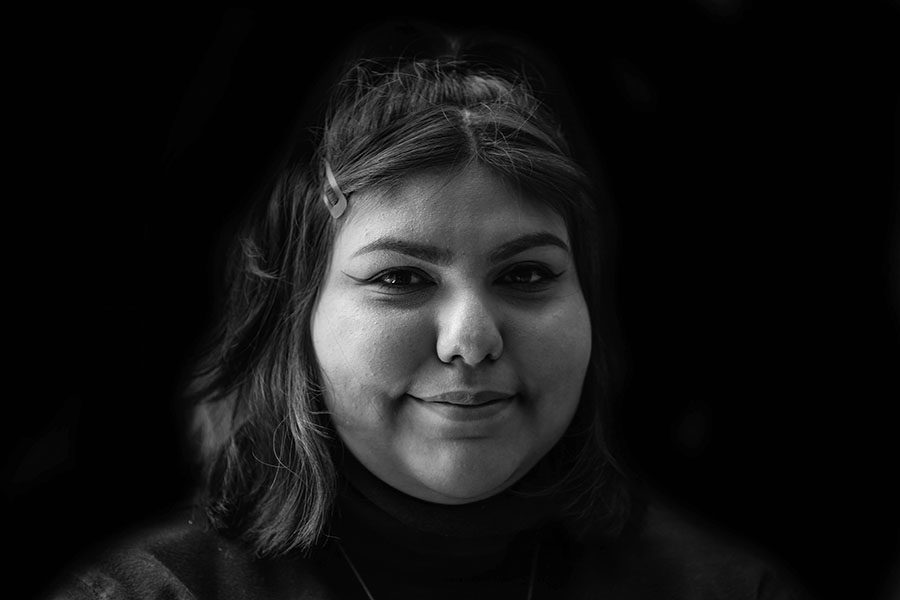 Josselin Ramirez
The time has arrived. The moment I've been waiting for my entire life.
Graduation.
I can't say school has been enjoyable but I can't say it has been completely terrible either; it's quite debatable. School has been both the best and the worst thing I've gone through.
To be honest, I never thought I'd make it through these past years. It's hard to believe I have finally passed the finish line. I always felt like giving up and lacked constant motivation.
If I had to describe high school in a single word, it'd probably be life changing. Wait, that's two words.
School, in general, has been quite interesting. I don't think I'll ever forget about that time I ripped my pants in volleyball, or that one time during lunch in sixth grade when I laughed so hard chocolate milk came out of my nose.
Anyways, those stories are for another time.
The amount of opportunities school has offered me has made me grateful. Such as meeting and coming together with incredible people. So here, I will say my goodbyes or until we meet again. It's about to get sentimental.
To Goo-Goo-Ga-Ga: You were probably one of the nicest people to have on staff. Your attitude brightened my day and filled the classroom with positivity. I'm gonna remember our times at football events along with Sandy Cheeks. Thanks for such a great time.
To my first victim: I'm glad I converted you. It seems like you really enjoy the music. I will never forget the one time we stayed up all night talking about our lives and problems. It was relieving to feel as if someone was listening to me for once. I'm not gonna forget ya.
To gamer guy: Dude, I always loved talking about games with you. You're seriously one of the funniest guys I've ever met. You're so weird and quirky. Also, stop bullying me and my dance moves. I'll beat you in a dance battle. Anyways, where are we landing? I'm jumpmaster.
To bot con eggy: You're so annoying and you make me kinda hate you. Just kidding. But seriously dude, stop punching me. You've been nothing but important to me and have been the gay brother I've never had. You've made my high school experience better overall. I appreciate you so much. Even though you're gonna be in some smart-kid school, I hope we keep contact. That being said, when do you get off work so we can play League?
To my go-to writing partner: You and I are legit writing queens. We work so well together and I'm so glad we've become closer throughout the past six years. You'll forever hold a special place in my heart. Remember, you're worth it and so much more.
To bami: I never saw us as friends because we were so different. But that's the good thing about us, we are good for each other because of how different we are. You've honestly been the dopest to hang out with. I'm glad I could make myself useful and help you in your work. Although it was stressful sometimes, I never minded it.
To starbucks and sustainable queen: I'm so glad we reconnected. You are such an icon and so funny. You're one of the most real people I've met and I'm so happy you've found a school you like. Life is gonna take you far no matter what you want to do. I hope we keep in touch.
To 7only: You guys are all so meaningful to me. We have stuck through our entire school experience. We've been described countless times as that group who people ask, "Wow, you guys are all still friends?" We might be separating but I know our contact with each other will be forever. Y'all ain't going nowhere.
If I didn't mention you, don't be upset. It's just all I could think of right now. You know, senioritis is a real thing. I only have two brain cells left.
I almost forgot.
To my future self: Don't ever give up. Life will take you somewhere great. Also, could you please stop procrastinating? You're just making yourself stressed out. Good luck, kiddo.
Whatever, I think I'm done.
Goodbye LHS. It was real. Not really.
-Eggy