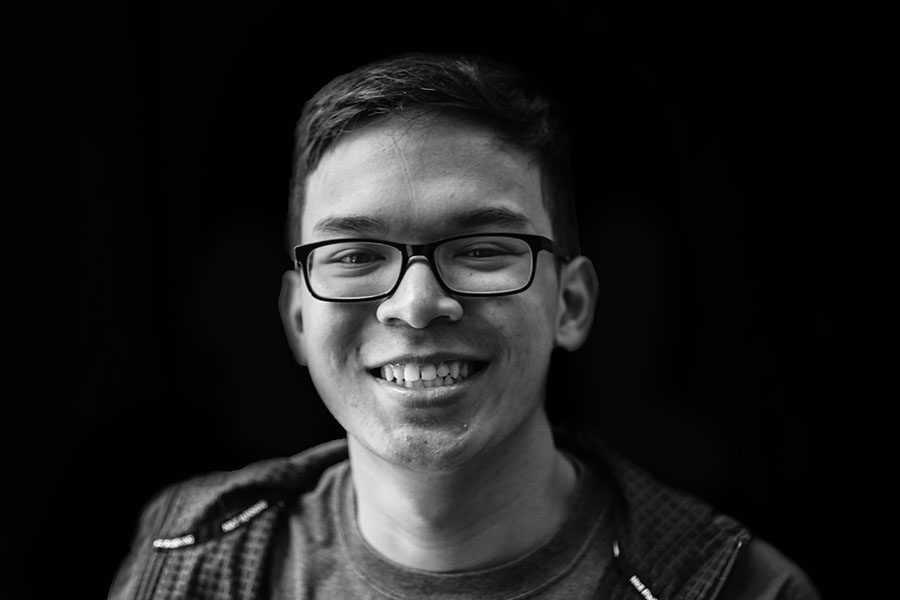 Edna Hernandez
Four thousand nine hundred hours of my life have led up to this moment. About a fifth of them were stressful and chaotic. If I'm being honest, plenty were spent sleeping. While the majority of my time spent in high school may not have been the best time of my life, I'm thrilled to say I've met individuals who made a large chunk of those hours unforgettable. If you find yourself below (if you can figure it out), know you have a special place in my heart and I am so thankful for having you in my life.
Alright, enough with the sappy stuff let's get a move on.
To BAKX:
You're a rat. Just kidding but also not really. You've been one of my greatest friends and I'm definitely glad I got to know you better in physics and English (even if we didn't understand anything). I know you're going to do amazing things in the future in whatever you choose to do. I'm really going to miss hanging out with you. I'll be in the jungle! Also, you suck at mini golf.
To PQBMEXKV:
We're literally skinny legends; I don't know what else to say. I don't know how many times I have to say it but I'm a good driver and I did not put you and the girl above you in danger when I whipped the car around the corner. Anyways, I'm going to miss you so much after graduation and I really hope hang out with Egg again. I'm so glad I got to know you, Shakira.
To QEB TLBIHBP:
You guys have been amazing friends and I'm so glad I got to know the both of you. You guys made me feel like I was part of a second family and I'm so thankful for that. I'll never forget skipping swim practice or spilling wine in your sister's pasta. You guys mean so much to me and I hope we stay connected! Also, why are there lanes in the pool?
To JLODXK:
I'm going to miss all the crazy adventures we went on together. Yes, that includes the time we got chased out of the forest near Goatman's Bridge and the time we took shelter in a McDonald's from the rain. I'm grateful for our entire friend group; you guys made my junior year an absolute blast. You're going to do amazing things at Texas Woman's University and I hope we go on another adventure in the future. Say hi to car door for me!
To XIBU:
How's my favorite swimmer doing? Don't tell anyone on the team I said that because the guy below might be a little upset. I'm going to miss being spies at the lake and you passing me in the pool because I swim too slow. If you're not too busy this summer, please teach me how to do a flip turn because I still don't know how. Just kidding, I'll never swim again.
To ZEOFPQFXK:
How's my favorite swimmer doing? Hopefully you didn't just read the one before this. All jokes aside, you're an amazing person and I enjoyed being your friend. You're actually pretty weird but that's exactly why you're so awesome and why I appreciate you so much. You're not afraid to be yourself and that's something I'll always admire about you. I'm going to miss you bud.
To PXKAV:
Hello? Favorite yearbook editor? You are so amusing to be around and you're the reason why I'm glad the yearbook room is right next to the newspaper room. I loved getting hyped at football games with you and you better keep in touch with me after graduation. Also, why do you say you're busy if you're logged onto Instagram?
I have countless friends and important people in my life it would be impossible to list all of them here. If you didn't find yourself here, let me know so I can Venmo you five bucks as an apology. Just kidding, but really if you ever talked to me in high school, know I'm thankful for you. You guys are the reason why I'm comfortable just being myself nowadays. I love this school and I'll miss all the memories I've made here.
Farewell,
AXIIXP
A B C D E F G H I J K L M N O P Q R S T U V W X Y Z
X Y Z A  B C D E F G H I J K L M N O P Q R S T U V W