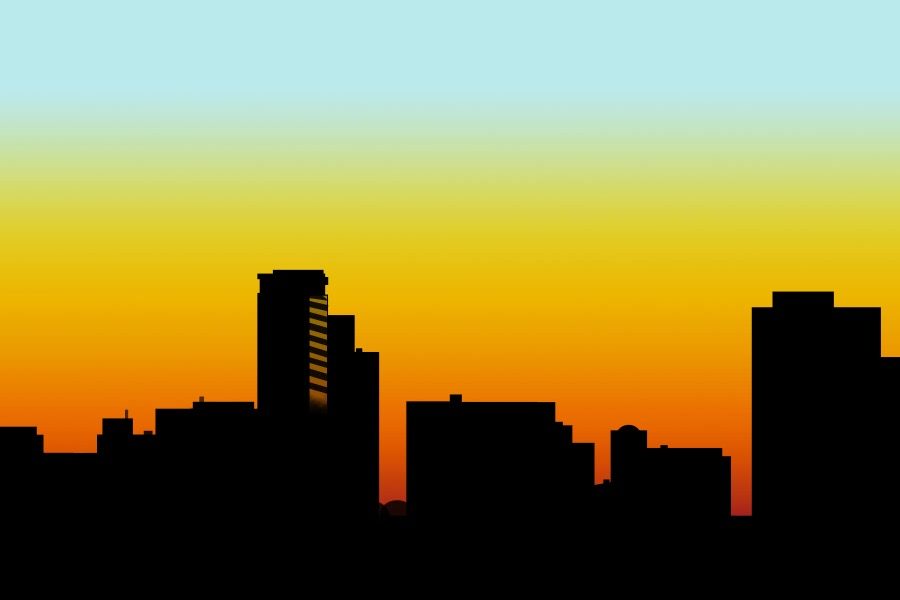 Lizeth Godinez
One of the first things I do after I wake up, whether in the morning or after a nap, is check my phone. The evening of Saturday, Aug. 31 was no different, other than the flood of notifications on my screen.
Quentin: Hey is your mom good?
My heart skipped a beat. What could that possibly mean? In the three seconds it took me to find my mom's latest text, approximately 100 thoughts crossed my mind. Had my mom been in an accident? Had her health, which had been in poor shape for the past year, taken a turn for the worse? I clicked on our text thread.
Mom: Active shooters in Midland and Odessa. All of us are OK. Call when you can.
I immediately clicked the "call" button.
My mom answered after the first ring and I breathed a sigh of relief. She explained that a man, after being pulled over by a DPS officer, had gone on a shooting spree in his vehicle which ended in the death of seven people and the injury of 21 others, including a 17-month-old infant. The shooter, a white man in his 30s, was shot and killed outside of a local movie theater by law enforcement officials.
Midland and Odessa are, to most people, merely west Texas cities filled with oil, ranchers and roughnecks. Even to most Texas natives, Midland and Odessa are simply cities you pass through to travel to a more exciting place. For me, the Permian Basin has been my home away from home. Both of my parents grew up in Midland and my mother and her family still live there, on the border of Odessa, less than a mile from where the gunman was killed.
Countless cherished memories live in Midland. Dozens of Christmases and Thanksgivings were spent with my close-knit family at my grandma's house. Rodeo events and movie nights were not few or far between. Fourth of July fireworks in the gravel pit on our ranch were an annual event everyone looked forward to.
There was a winter in which we lost power for three days and gathered around propane and kerosene tanks for warmth.
We played an abundance of Uno rounds with each visit.
Defining moments of my life took place in the scorching summers and frigid winters of Midland.
Until I heard the news and saw the articles, I believed my home away from home would remain untouched by the American tragedy of mass shootings.
After the phone call with my mom ended, I laid down on my bed for a while. I thought about what the mass shooting meant for Midland, or more specifically, my perception of Midland.
It was a safe haven for me growing up.
That's not to say guns weren't around the area before; most everyone west of Abilene has a concealed or open carry license, allowing citizens to keep guns on their persons. With everyone carrying firearms, I never imagined a mass shooting could happen there, and yet it did.
I wondered what this meant for the community.
I wondered what it meant for the memories I made there and the memories I have yet to make.
"Everything is going to be different," I thought to myself.
As surreal as it was to learn a community I grew up in had been deeply wounded by the events of Aug. 31, I wasn't, by any means, surprised. I've heard people say "that could never happen here," but it can and it certainly does. Having already seen dozens of mass shootings on the news, it was not surprising nor shocking that one took place five minutes away from my mother's house. It is an unfortunate reality that these acts of domestic terrorism have become commonplace.
My mother has kept me updated on Midland's recovery since the shooting and I'm pleased to say it has been bouncing back one act of kindness at a time. She texted a few days after the shooting and said, "Funeral homes are taking care of funeral arrangements, hotels are being paid for for families in town for medical stays or funerals by local businesses, restaurants are feeding first responders and venues are charging nothing for fundraisers."
While I'm happy to learn the community is healing, it doesn't change the fact that senseless violence took the lives of seven innocent people. I hope that we, as a nation, do not lose our ambition to remedy the plague of mass shootings, because they can happen anywhere, to anyone, without reason.