Column: Discovering my greatest love
'I've always been in love with tuba since the moment I put my face to a mouthpiece junior year.'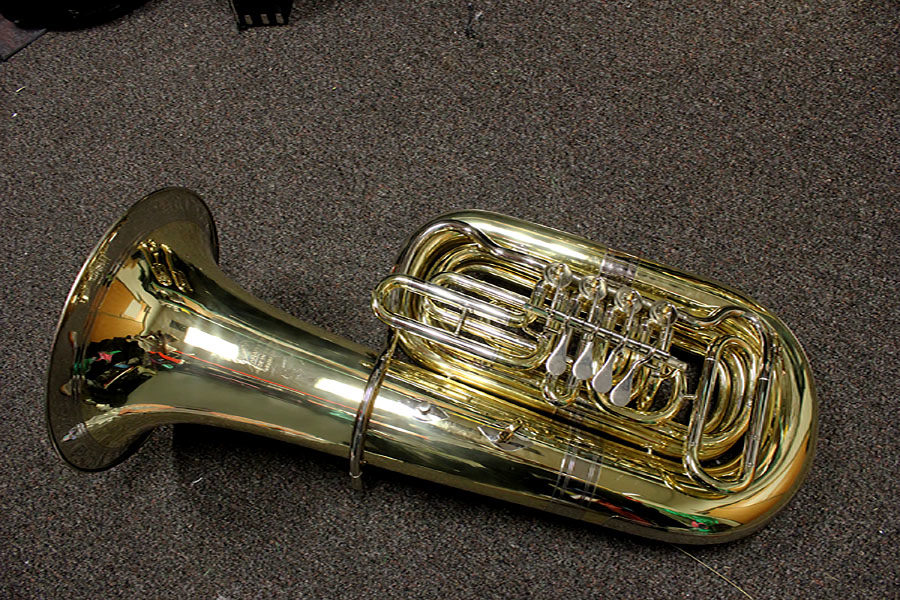 I've always been in love with tuba since the moment I put my face to a mouthpiece my junior year. Switching from euphonium, an instrument I was beginning to lose interest in, came at a perfect time. When people ask me why I play such a goofy instrument, I'll always tell them because I love everything about tuba. From playing the super low notes to being the metronome for the ensemble, it's a passion I could never give up.
Every tuba player must be able to entertain themselves while counting rests or talk quiet enough to not be caught by a director while he or she works with different sections. Tuba players must learn how to carry instruments that may be over half their body weight. In a way, tuba players are like the linemen of the band; they execute all the work with none of the praise or solos.
Even from the beginning when I started playing euphonium six years ago, I was 4'11" and 94 pounds. Everyone wondered why I, the smallest kid at school, would want to play such a large instrument, and I was stuck wondering why my legs wouldn't even touch the ground when I sat up to play properly.
I have always doubted myself as a player and as a person because of my height. Everyone else who excelled at their instruments were giants and I never thought I could keep up with them. I'm thankful for my teachers who experienced the same problem I did and helped me see that even the shortest of short can be good at any instrument if they put their minds to it.
As a tuba player now, I see that even the professionals in band have dealt with the same problems I have. They overcame their struggles, and so can I. I plan to play this instrument for the rest of my life. Ever since I made the switch to tuba, I've been happier with everything I do in band. I never thought I'd have so much fun playing, but I'm glad I made the switch when I did. It's been an eye-opener for me because now I know what I want to do for the rest of life and hopefully make it into the professional world teaching others how to love music as much as I do.