Senior Goodbye: Not being able to let go
'I never imagined the end of my school years.'
I never imagined my senior year would be challenging, yet so time consuming. I used to be the perfect student: no bad grades, always polite to the teachers, always laughing and smiling. I never imagined the end of my school years.
I don't want to graduate with a pandemic on my hands. 
During my childhood, my family always told me I'm going to miss school and I will miss hanging out with my close friends. I never pictured my senior year flying quicker than it intended to. 
I didn't want my last high school year to be ruined by a virus.
What about senior sunset and saying goodbye one last time to my friends?
What about being able to wish them good luck in the next 10 years? Or being able to have my family watch me walk down that stage with a smile on my face, turning to the audience and seeing the faces of my family and friends?
"You made it."
When I was in eighth grade and below, I used to dread school. I hated the idea of going for a multitude of reasons. I used to make up excuses like other teenagers would.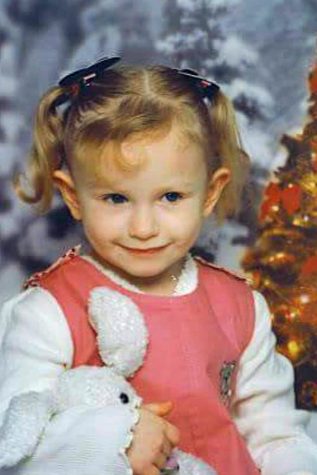 My mom is a smart woman and she never let me skip unless it was my birthday. Now that I am finally at the end of my high school years, I don't want to leave. I don't want to leave my past experiences on a blank note. Nobody does. In reality, I am afraid of this virus spreading further and affecting other people who are struggling to accept this occurrence. Just remember that not everything that's bad will continue to happen.
Be strong, Kenzi. You can do this even though your final days of being a senior will punch you in the face later on. No matter what, don't allow your depressing thoughts to overstep your future.
You are a creative individual.
To all of the people who called me a freak in middle school: Hello, I hope you are doing well and I hope you continue to strive in the future. 
To my friends who are also graduating: Keep your minds open and your hearts full. I know you are going to do incredible things after high school.
To my mom, stepdad, biological father and the father I grew up with: Thank you for telling me how things are and trying to teach me valuable lessons in life I know I will take with me in the future.
To all of my fellow staffers: Thank you so much for giving me an opportunity to express myself and step out, even slightly, of my awkward shell and be able to get over my fear of speaking in front of others. Thank you for letting me be myself when I wasn't sure who I was.
To my grandparents: I love you and I want you to know I have finally made it though I am still really confused about what I should do in the future.
And to everyone else: Thank you for an amazing year while it lasted!
So long LHS, I'm going to miss every moment of this.