Column: Delivering a message
'When it comes to people we idolize, whether it be an author, artist or celebrity, we seem to forget they will react with discomfort just as we do.'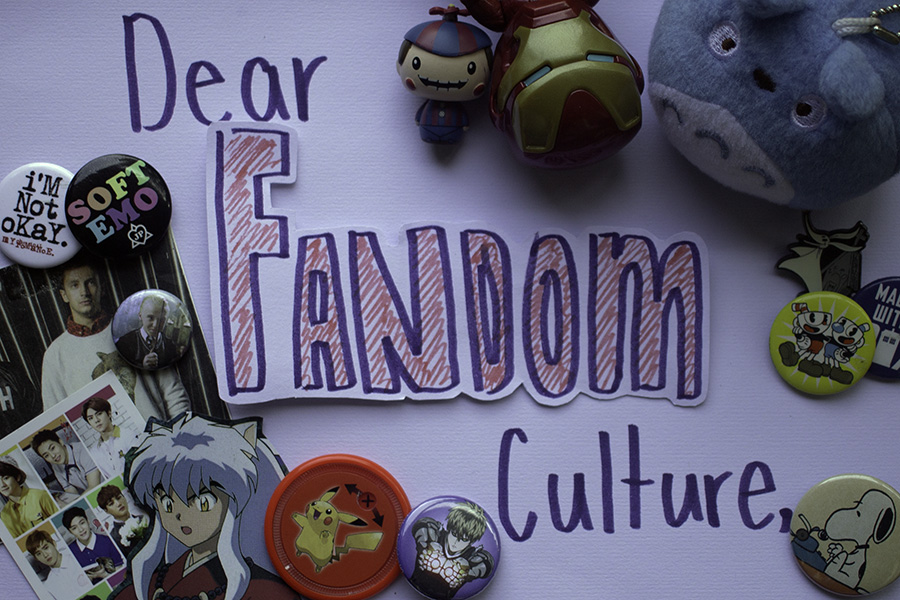 Dear fandom culture,
We have a question for all the fans, multiple questions actually. How difficult is it for people to understand there are certain boundaries one should not overstep? Or to, you know, respect others for having different thoughts and opinions over the new content authors, singers and artists release? Maybe even have some decent politeness to other fans and celebrities?
We don't like the feeling of someone scrutinizing what we find happiness in, the way we dress or the little imperfections we have. When it comes to people we idolize, whether it be an author, artist or celebrity, we seem to forget they will react with discomfort just as we do. We couldn't care less when posting rude comments because we believe they have no flaws or emotions to injure, while all they want to do is to bring happiness and display the content they have created.
But we do the opposite of what they ask of us.
Instead of respecting their wishes and allowing them to express their personal opinions, we force them into molds where they must say and act certain ways to please us. We claim to want the best for them, yet we chastise them when they open up about their mental health and flaws. When they live such glamorous lives, they shouldn't have human problems, right?
Wrong. These people are humans just like us, going through the troublesome highs and lows to please fans. Even so, certain fans have the audacity to complain it isn't enough. They belittle and bully them mercilessly for not showing all of themselves to us when they are humans who also have boundaries and wishes for respect.
Also for the haters, why do you even comment on their posts to make them feel bad? You should keep your negativity to yourself. It's so messed up that you have to mock and bully a celebrity to feel better about yourself, sometimes forcing celebrities to delete their social media and disappear from social platforms. Maybe you're secretly a hardcore fan wanting to be noticed by them, which we still don't understand why one would do that. Why would you want a negative memory of the celebrity, when instead you can have a positive one?
Even among the toxicity of fandom culture, you can find joy in joining. Fandoms helped us in our lives, especially during our teenage years where we long for a sense of belonging and explore our identity. There's the rush of excitement when we come together to praise an artist's new music, or when an author gives that happy ending to a couple we spent multiple books following for. Fandoms give that crutch and escape when times start to get rough, a distraction amidst the chaotic life you may live.
In this day and age, we have a closer connection with following the people we idolize from technology and social media, as well as the ability to find others who also support them. Fandom culture is a prime example of how we support our idols and how we've garnered their attention to be able to interact with them. Many celebrities on Twitter interact with their fans, acknowledging their support, their art or even a simple question that makes our day.
To be able to have someone recognize idol merch, references and fan art is exhilarating. Celebrities often inspire fans to create multiple pieces of art for them. Whether it be a song or making a piece of artwork from interpreting their works, celebrities offer creativity that helps attract fans into the fandom. 
Instead of being obnoxious people, let's actually support celebrities for their talents and for who they are as individuals. At the end of the day, they are humans like us. Can you imagine being in a fandom who is respectful, supportive and loving to the people we idolize? It seems impossible, but trust us, it can happen!
Sincerely,
A K-pop stan and an emo fangirl