Wrestlers hope to keep winning ways intact at regionals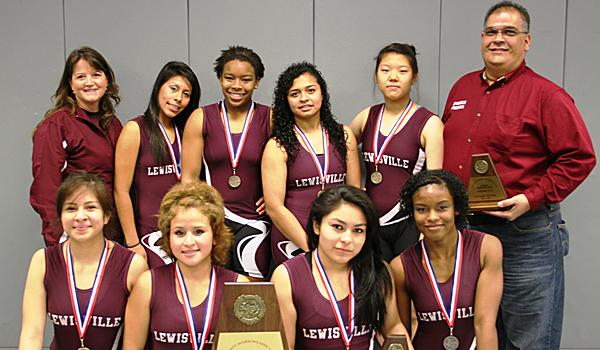 Hang on for a minute...we're trying to find some more stories you might like.
What do the numbers 1, 2, and 31-2 mean?
Well, to the wrestling teams, it means a very successful season. The girls earned six first place wins and two second place wins at last weekend's district meet to take the district championship. The boys finished second overall with three first place wins and two second place finishes.
Both teams are in action today and Saturday at regional tournament at Arlington Martin. The top four in each weight class will earn a berth at state.
Juniors Beatriz Sanchez and Brittany Marshall, sophomores Maria Mulero and Jenny Kim, and seniors Yessica Martinez and Thalia Matamoras all won their weight classes. Martinez was named the outstanding girls wrestler. Junior Jessica Lopez and sophomore Selphia Galloway finished second in their weight classes.
Sanchez said she was looking forward to the next meet.
"I'm so nervous," Sanchez said. "I want [to win] so bad that I get nervous about it."
Sanchez is not the only wrestler with nerves, though.
"My weight class is really stacked," senior Eddie Martin said. "It's going to be a real competition."
Martin and junior Minh Hoang finished second in their weight classes for the boys. Seniors Erik Polanco, Clay Lewis and Rodrick Williams were all district champs in their weight classes.
Lopez already has a plan to prep herself for the match.
"Just get there, listen to music, get mad, and once they try to touch me or hit me on my head, like they always do, just drop them," Lopez said.
Williams goes into regionals with a 31-2 record this season.
"I'm seeded second right now," Williams said. "I go up against the first seed from Colleyville Heritage. I think it will be a good match."