30 years strong
Farmers continue the long legacy of Battle of the Axe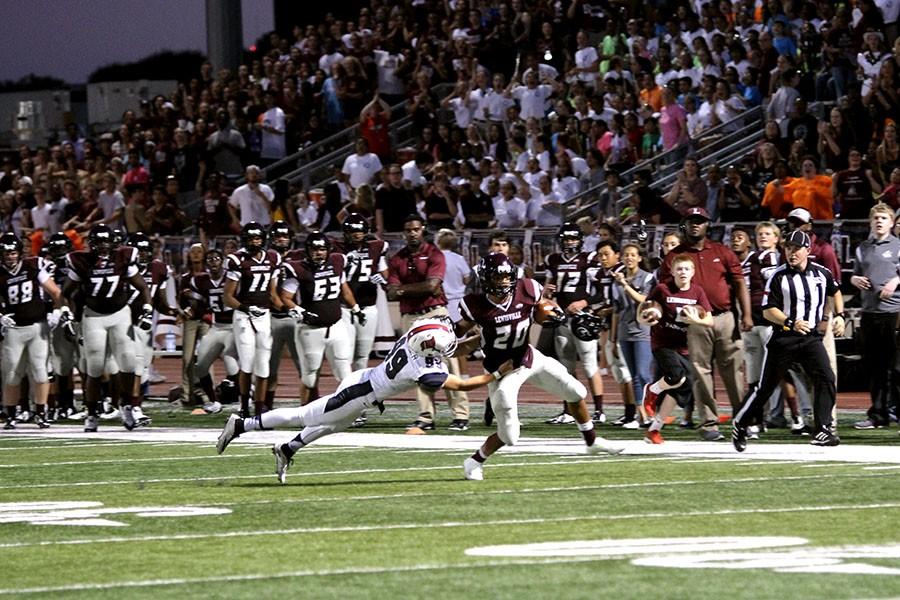 The Farmers got a much needed momentum boost this past week with their 37-22 win against Richland.
The offense was firing on all cylinders throughout the game, specifically on the ground. Senior quarterback Aubreion Bobb led the way with 140 yards on 10 carries, including rushes for 39 yards and 50 yards, and a touchdown rush that went for 32. Bobb also completed nine passes for 96 yards and two touchdowns.
The defense came alive this past week as well. After allowing 374 yards through the air in the Richland game, the Farmers held Richland to only 154 yards passing, and 51 yards rushing.
Keeping up with the solid rush defense tonight against Marcus might be difficult as the Marauders piled up 302 yards on the ground en route to a 42-17 win against Arlington last Friday.
Tonight the Farmers have a chance to bring the axe home for the first time since 2006.
---
1986 marks the beginning to a long-running rivalry between sister schools. Flower Mound Marcus High School and Lewisville High School are once again playing for a win in the record book and an axe in the trophy case. For the past eight years, Marcus has managed to beat Lewisville, with the biggest score difference in history being 49 points in 2009 (Marcus 56, Lewisville 7). Now Lewisville goes into tonight's game with a 1-1 record while Marcus has a 2-0 record (non-district games). The students have prepared mentally as well as physically throughout the week for the 30th anniversary of this Texas rivalry.
School spirit is always shown when it comes to big games like this. Battle of the Axe brings the creativity out of many people in the school throughout the week. With dress-up days all week for students to participate in, the possibilities of what people wear are endless.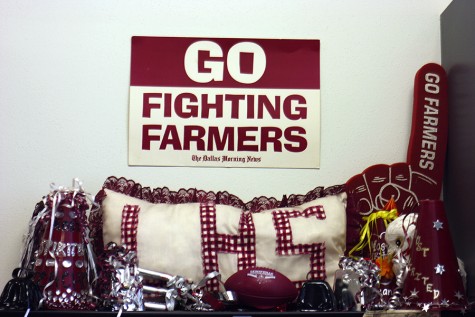 Those who don't show their love for the school by dressing up, definitely show it in spirit and actions. Assistant band director Christopher Agwu, a 2004 LHS graduate, shows his passion for the school by coming back to teach and support the football team alongside the marching band.
"Football has been a part of my life since I was born," Agwu said. "When I was in high school, the games were always packed. There was more unity when I was a student. The rowdy crowd was bigger, and there were more fans back then."
Come out to watch the great rivalry at Max Goldsmith Stadium tonight at 7:30.