Softball season comes to end
Team finishes season at seventh place in district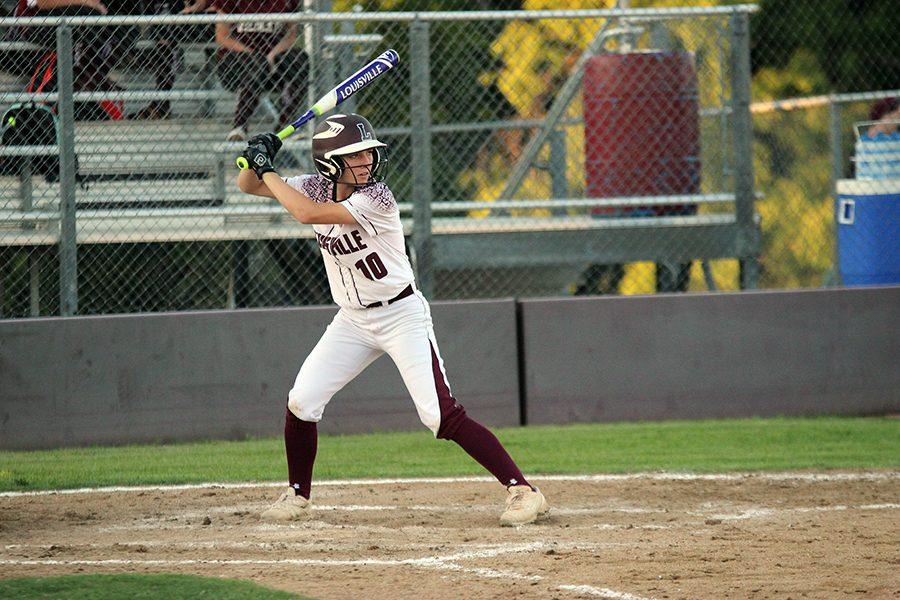 The softball season came to an end on Friday, April 22 when the girls finished their last game against Plano and landed seventh place in district with an overall record of 15-13.
The team started the season off strong but injuries to senior pitcher Maribeth Gorsuch and junior pitcher Makayla Corbin, along with issues at the plate, caused the team to go into a seven game slump, eliminating the girls from playoff contention. The playoff elimination ends an era of dominance from the team; the seniors are the last remaining group from the 2013 state championship run.
"I'm sure [Coach Alexander] is disappointed," senior Maribeth Gorsuch said. "This is the first time in my career that we didn't make playoffs."
Although the seniors will be gone, their leadership and experience has been handed down to the underclassmen. There is no doubt the team will be losing a lot of its valuable assets, but it has proven that it can overcome adversity.
Senior Emily Powers was a big help to the team this year after the injuries to Gorsuch and Corbin. Powers, who didn't see much playing time until this year, played hard from start to finish when she was asked to step up.
"Emily Powers stepped up this year," Albert said. "She didn't see much playing time because of the people she was behind; whenever we asked her to do something there was no complaining, she just did it."
Though this year's season has come to an end, the girls know where they could have improved.
"We needed to make adjustments quicker," Powers said. "I hope the team doesn't let this season tear them down."