Prepping for progress
Football plays game tonight, gets ready for upcoming season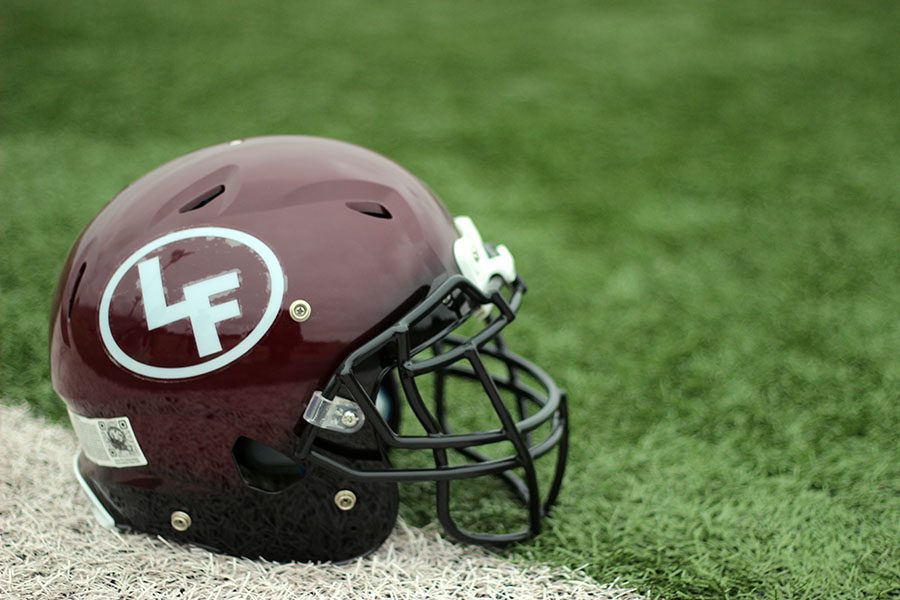 The varsity football team will play its annual "Spring Ball" game on Wednesday, May 18 at 7:00 p.m. at Goldsmith Stadium. The sub-varsity team will play at 5:30.
"Spring Ball" is the annual game to help determine what roles players will fill on the team next season. It is part of a program that lasts for three weeks and consists of weightlifting, conditioning and scrimmages.
"It's fun and it gets all the cobwebs [off from] not being in pads for so long," junior Sebastian Escalera said. "It's good practice since you go eight months without pads, and it is fun to get out there and play again."
The players work hard to keep their bodies and minds in shape for the season.
"It feels good to be back out there with my brothers," junior Tyrell Shavers said. "I'm working to be a better teammate and be a better leader."
According to head coach Gregg Miller, both Shavers and Escalera understand that "Spring Ball" is meant to make them better players, so they work hard in the program to excel in their roles on the team. With hard work and dedication, both of them could end up having big roles on the team next year.
"Well Tyrell Shavers is a big huge guy that is such a good kid, and he plays baseball and football and he is always around; I never have to worry about where Tyrell Shavers is," Miller said. "Sebastian is a great guy and I love Sebastian Escalera. Sebastian used to be straight cross country one time as a sophomore, and as a junior has worked himself into a pretty well-rounded tough little linebacker that has a great opportunity to play."
The team looks to build off of the 2015 season to help make playoffs next school year.
"You get what you put into it," Escalera said. "If you don't put in any work and punch in the clock to give it 100 percent then you won't get what you want."