Farmers to open against Rowlett
Team kicks off season tonight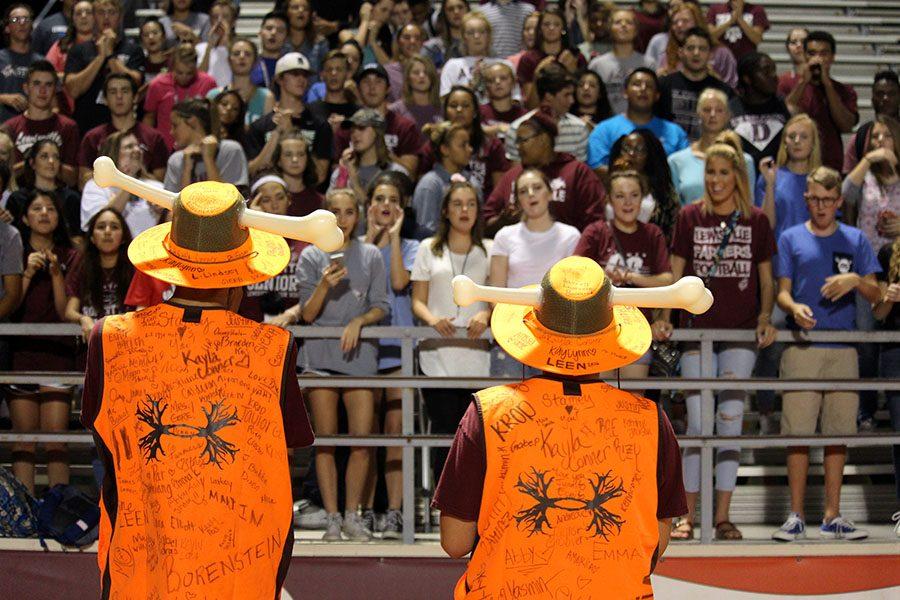 Coming off of a year where the Farmers didn't make the playoffs, the football team looks to improve its record in a brand new district. Moving away from powerhouses like Allen and Plano West, the team will face a new set of competitors.
"Euless Trinity, Southlake Carroll and Marcus will be our biggest challenges," head football coach Gregg Miller said.
The team is led by two senior quarterbacks, Jarvis Brooks and Desmond Jefferson. The two will look to battle it out for a starting spot this season. With the pressure high, they both understand the responsibility of being the commander of the unit. They look to start off their 2016 season with a victory tonight against the Rowlett Eagles. Miller expects the Eagles to be a challenge and for the game to be fast paced.
"We can easily head into the first game and rotate the two quarterbacks," Miller said. "There's not a huge separation now that we have a healthy quarterback situation. Rowlett is just so explosive. They got us down 21 to nothing last year in the first quarter. We've got to come about real polished from the start; we lost 38-20. Take away those 21 points in the first quarter and we win the game."
Two of the starting seniors, wide receiver Tyrell Shavers and weak side tackle Jackson Richmond, have set both personal goals and team goals for the upcoming season. Both players consider themselves leaders and hope to take the team to playoffs.
"We need to finish the games strong," Shavers said. "I'm excited for the new district. I think we will play well against them."
Richmond has worked on improving and is ready to come out to compete. He is looking forward to a successful season as a team leader.
"Hopefully we make the playoffs and beat Marcus," Richmond said. "[I've] been working out a lot and have improved as a leader over the off-season program."
Come out to watch the Farmers face the Eagles at Max Goldsmith Stadium tonight at 7:30.