Farmers fight for record
Football prepares for third game in season after loss to Lake Highlands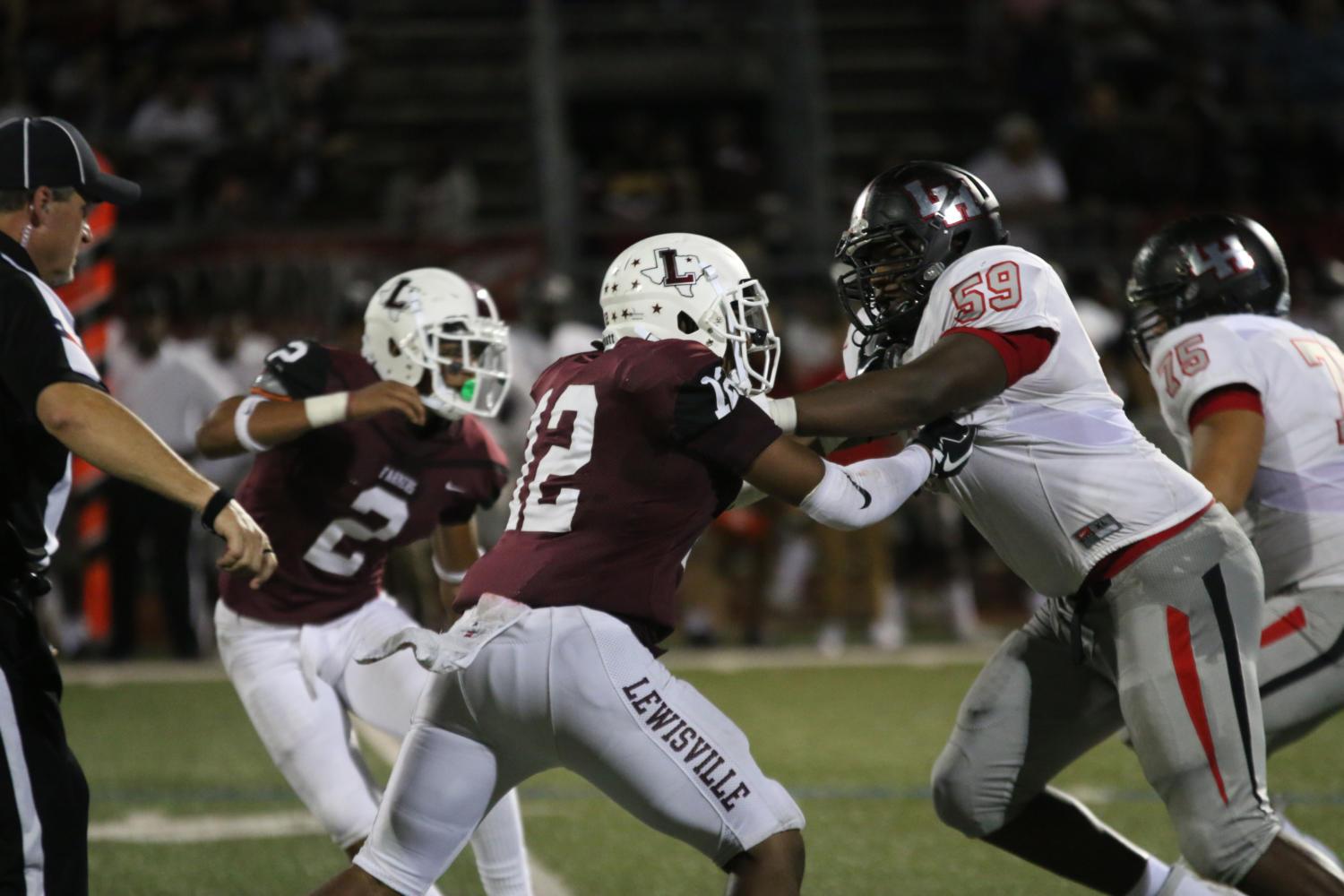 After a tough loss last week, the Farmer football team (1-1 overall) looks to recover and get its second win under the coaching of Michael Odle.
The team faces McKinney Boyd (0-2 overall) tonight at 7. The Farmers won against Rowlett in the first road game and will be looking to continue its success on the road against Boyd.
As a former alumnus, Odle ran for 140 yards in the 1996 state championship that gave the team its second state title in five years.
"He knows a lot about Farmer pride and he was able to pass that onto us," senior Olaniyi Emmanuel Adebayo said. "He [taught] us the fundamentals of the team and what we're playing for."
Senior captains Parker Webster, Noah Potthast, Elias Rodriguez and Nick Wooten lead the team. They're ready for the responsibilities that come along with being captains and feel as if their teammates are their brothers and would do anything for them.
"The [focus our coaching staff stresses the most] is love," Potthast said.
Before Odle returned to his alma mater, he was the offensive coordinator at Hebron and also coached at Coppell where he had the opportunity to coach NFL defensive lineman Soloman Thomas.
"It's a lot different going from coordinator to head coach," Odle said. "As a coordinator there's a lot of scheming and finding ways to scheme people. As a head coach you really have the entire game to manage; you're involved a lot more outside of the field."