Raising the bar
Farmers push to continue winning streak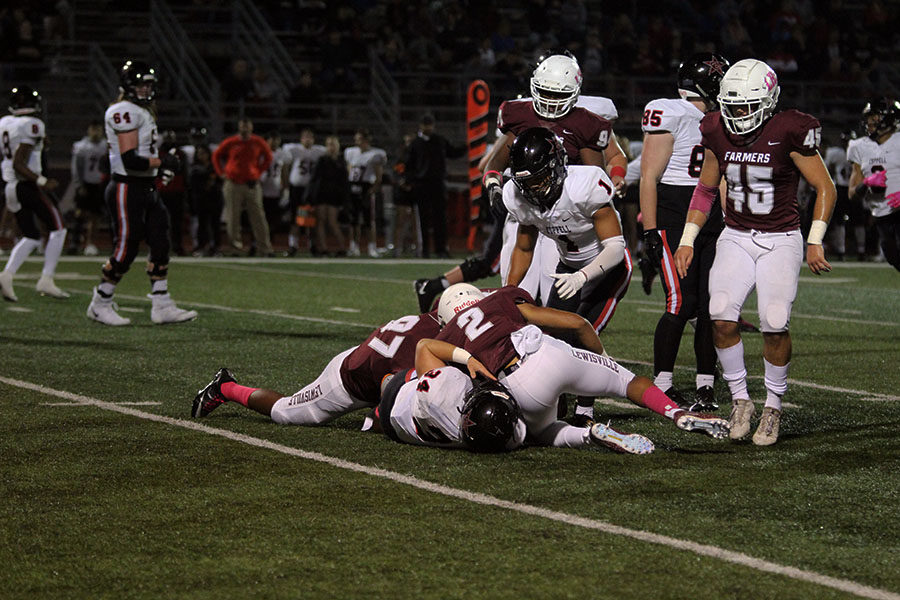 With four district games left in the season, the Fighting Farmers hope to keep improving their current record of 4-2. Sitting second in district standings, the team hopes to keep boosting their record.
"With the opponents we have left, we have full belief we can beat all of them as long as we do our best," football coach Jong Lee said. "I think we're on the belief that our best is better than anyone else's best."
After last season's devastating record of 2-8, the team is proud of making an obvious improvement this season. The team believes its quality of play has upgraded due to the new level of focus and unity.
"I think we're paying more attention to detail," senior AJ Newsome said. "We're really focused, not getting too over confident, not overlooking anybody, [and] just paying attention working together as a unit."
The team recognizes leaders such as Newsome and seniors Nick Nielsen and Kevin Anderson for their closer bond which translates onto the field.
"Our leaders helping us do good [and] leading us in the right direction [makes our team much stronger this year]," senior Daylen Clark said.
Aiming to keep pushing their record higher at this Friday's homecoming game against Irving High School at 7 p.m., the Farmers are keeping playoffs in mind. They're hoping each game brings them closer to playoffs, which hasn't been achieved in over a decade.
"Playoffs are a goal that's not something we talk about every day because that's four weeks from now," Lee said. "Anything could happen so we have to take it one game at a time, one day at a time, one practice at a time and slow it down."