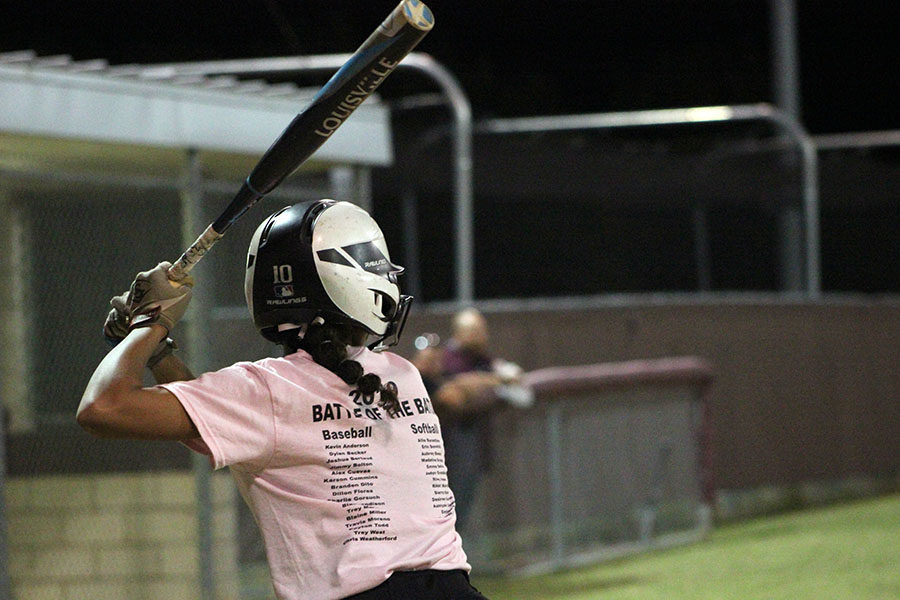 Andrea Plascencia
Twelve years. Twelve years is the time it took to arrive at this destination. What began as a mere pastime is now the center of her world. The blood, sweat, tears and countless hours of practice are all behind her now. As much as it hurt then, she looks back at the physical and mental scars with gratitude because now everything makes sense. All of the setbacks have landed her here: Weatherford College.
Senior Sierra Nixon has played softball since the age of 5. Originally introduced to the sport by her mother, she didn't anticipate it would end up being the glue holding her life together. Although she's had her fair share of experience with all sports, softball always held a special place for her.
"In middle school, I was included in all sports," Nixon said. "I played soccer, I ran track, I was a cheerleader, I played basketball [and] I did volleyball. I did all those things, but I guess softball was really the one thing that stuck out to me. I grew up with it."
As a senior in softball, Nixon holds a team captain position. She believes the key to being a proper role model and captain is to make sure everyone on the team is doing well and enjoying their time on the field. She also understands the importance of keeping a positive attitude to make softball an enjoyable experience for everyone, as it is an incredibly demanding sport, requiring time and patience.
"My number one priority every day is to make sure all the girls on the team are having fun and they're positive about everything," Nixon said. "I know it's really hard to play a sport that has a bunch of energy, positive and negative. It's a really fast-paced sport, so I just want to make sure they're always having fun because that's super important."
Her attitude, playing abilities and overall enthusiastic nature is what head softball coach Lori Alexander recognized early on, believing Nixon would ultimately end up holding a team captain position.
"I thought she would definitely grow into [a leader]," Alexander said. "She was a little silly, you know how freshman kids are coming in, but there definitely was potential for her to be one of my leaders. I think she didn't start realizing it until probably the end of her sophomore year, going into her junior year. I think she really felt it a lot last year. That 'Oh my goodness, I'm going to be a senior, I'm going to be one of those leaders and one of those captains.' I think it finally hit home with her last year."
Nixon's long-time friend and teammate, junior Erin Bonehill, has tremendous admiration for Nixon, acknowledging how she has helped her grow. In particular, she recalls a difficult time through which Sierra aided her.
"She helped push me through last softball season when things were kind of rough," Bonehill said. "She always told me I could do it and everything was going to be ok. She always tries her best to keep my head straight and always reminds me that I can get through anything thrown at me."
Nixon knew the importance of maintaining consistency in softball, as her heart was set on playing for a college someday. Although she didn't know exactly where she wanted to go, the kind and inviting atmosphere she found at Weatherford College helped her decipher it was the place for her.
"The girls there are all super sweet," Nixon said. "I got to talk to some of them and they just made me feel at home, they welcomed me. Me and the coach got along really well."
As a team captain, Nixon has learned the importance of relationship building, especially with coaches. Alexander, too, understands the importance of building relationships with her players and believes it strengthens the abilities of players, especially Nixon. She describes their relationship fondly, hoping she has served as an exemplary person in Nixon's life.
"I feel like I'm kind of her second mom," Alexander said. "She comes to me for everything. Our relationship is really tight: she trusts me and I trust her. She really does come and cry on my shoulder and does whatever she needs to do when she needs to do it. I hope I've been impactful in her life."
Despite her involvement and commitment to high school softball, she is ecstatic to tackle life as a college student and as a college athlete. Nixon looks forward to leaving the comforts of home to explore her independence in a new place.
"I've been told it's like a whole different world," Nixon said. "I'm just really excited to reach out, get out of Lewisville and be on my own."
Alexander, who always believed Nixon would end up playing at the collegiate level, is certain that the future is bright for her, both in and out of the softball world.
"I think she's got a great future," Alexander said. "She's going to play softball and I knew she would somewhere. She's going to excel because she's good in the classroom and on the [field] so she should be fine."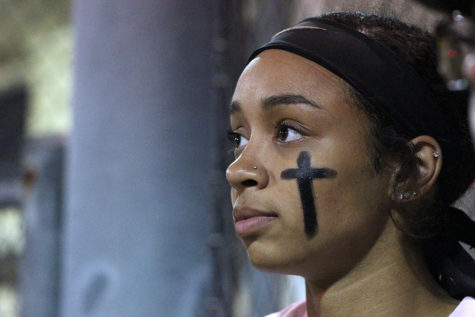 Despite her athletic ability, bubbly-personality and overall drive and knowledge of the sport, these qualities are not what keep Nixon going. For her, the best part of softball is the incomparable feeling of making her parents proud.
"I know they've put so much money and time into me being able to play softball," Nixon said. "Being able to make my mom and my dad happy, that's really [the] one thing I love."
While preparing for her final season of high school softball brings an abundance of bittersweet feelings, Nixon remains determined to make her final year one to remember. Taking all of the lessons she's picked up from her many years of softball, she wants to live in the moment and simply do what she does best: cherish every moment of the game before taking on college life.
"I just want to go out with a bang," Nixon said. "And have a good time doing what I love because it's my last round of high school sports."