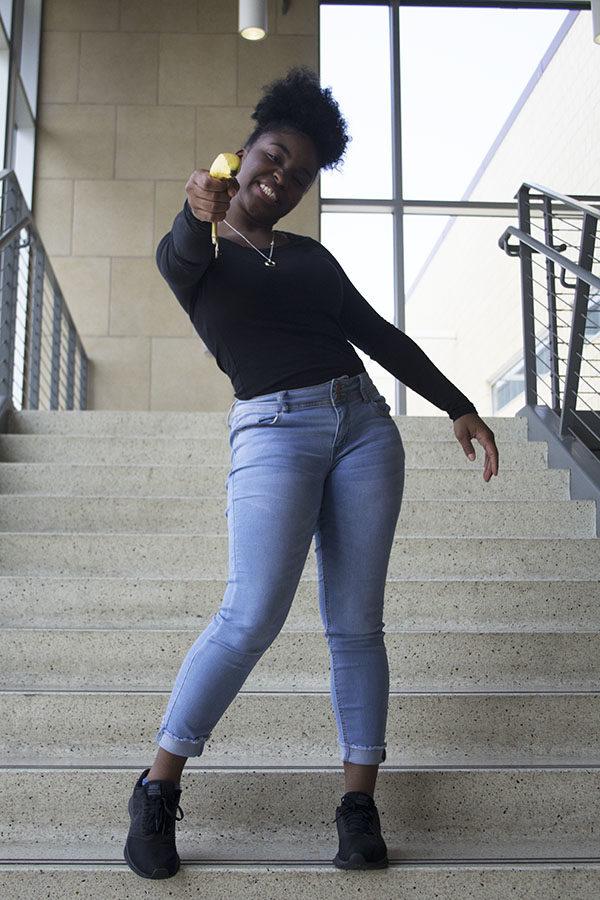 "All went in the fire, drowning in the sea. 
A red dawn, oh red font. 
Caught up in the sea. All went in the sea." - 
"Fall Creek Boys Choir" by James Blake.
Senior Mya Joseph was born on August 15. She likes to swim a
nd hang out with friends after school. She currently is working o
n a clothing line she made out of pure creativity, and intends to make it big one day.
Her favorite snacks are anything fruity or salty. She was born and raised in Miami, Florida on her grandpa's tropical farm, surrounded by aloe vera plants and mango trees, with chickens running around. Fun fact - she's eaten a bird before. Writing has always been a passion for her, so she join newspaper in the last year of high school.
Mya Joseph, Reporter
May 20, 2019

Love Your Style: Spring fashion

(Story)

May 17, 2019

Critic's choice: Anticipated music of summer 2019

(Story)

May 03, 2019

Senior Goodbye: Chasing the best dream

(Story)

Apr 25, 2019

Review: 'The Curse of La Llorona' will haunt viewers

(Story)

Apr 12, 2019

Finding her identity

(Story)

Mar 29, 2019

Podcast: What the Hay! – Ep. 7 – March

(Story)

Mar 12, 2019

Review: 'Captain Marvel' brings missing pieces together

(Story)

Mar 06, 2019

Review: 'Greta' finds replacement daughter

(Story)

Feb 28, 2019

Podcast: What the Hay! – Ep. 6 – February

(Story)

Feb 28, 2019
Feb 28, 2019

Love Your Style: Winter fashion

(Story)

Jan 31, 2019

Podcast: What the Hay! – Ep. 5 – January

(Story)

Jan 24, 2019

Kicking into new goals

(Story)

Dec 20, 2018

Students, staff set goals for new year

(Story)

Dec 18, 2018

StuCo to host first-ever holiday movie night

(Story)

Dec 17, 2018

Column: Building the fullest house

(Story)

Dec 07, 2018

Column: Breathing again

(Story/Media)

Nov 30, 2018

Farmer Focus: Junior Michelle Clyburn

(Story)

Nov 28, 2018

Two is better than one

(Story)

Nov 27, 2018

Review: 'Phoenix' brings unoriginal sound

(Story)

Nov 05, 2018

Love Your Style: Fall fashion

(Story)

Oct 31, 2018

Podcast: What the Hay! – Ep. 2 – October

(Story)

Oct 05, 2018

Column: Moving onward

(Story)

Oct 02, 2018

Column: Growing together

(Story)

Aug 23, 2018

Review: Add 'Sweetener' to daily tea

(Story)