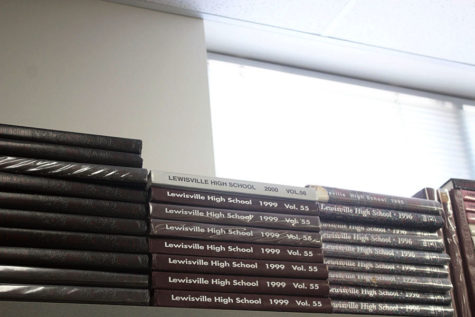 Clarise Tujardon, Opinions Editor
September 16, 2019 • 1 Comment
The yearbook staff is currently having a limited time Fire Sale in which they are selling yearbooks from previous years. Students and staff can purchase them in room G213...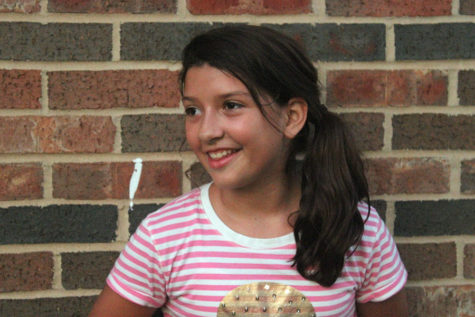 Andrea Plascencia, Staff Writer
September 18, 2019 • No Comments
It was late May. Not quite summer yet, but the heat was beginning to set in. "Cool," I thought, "no air conditioning." Talk about an inconvenience. Looking back...

Loading ...
Rachel Blake and Andrea Plascencia
September 18, 2019 • No Comments
Since improving through their skills and team building recently, the tennis team hopes to continue its streak of success. Using bonding techniques, layers of training and...
Enter your email address below to receive our daily email updates.
Friday, September 13

Volleyball

Lewisville 0 - Marcus 3

Friday, September 13

Football

Lewisville 41 - Boyd 16

Friday, September 6

Football

Lewisville 55 - Sam Houston 14

Friday, August 30

Football

Lewisville 34 - Grand Prairie 3

Friday, March 29

Softball

Lewisville 2 - Flower Mound 7

Tuesday, March 26

Softball

Lewisville 4 - Marcus 5

Friday, March 22

Softball

Lewisville 2 - Hebron 12

Friday, March 22

Boys Soccer

Lewisville 2 - Marcus 1

Tuesday, March 19

Softball

Lewisville 10 - Irving Nimitz 2

Tuesday, March 12

Softball

Lewisville 18 - Irving 6
Volleyball vs. Irving
Tue, Sep 24
Lewisville HS
Volleyball vs. Flower Mound
Fri, Sep 27
Flower Mound HS
Football vs. Flower Mound
Fri, Sep 27
Flower Mound HS