Review: '7 for 7' shows soft spot
Got7 switches up sound in latest album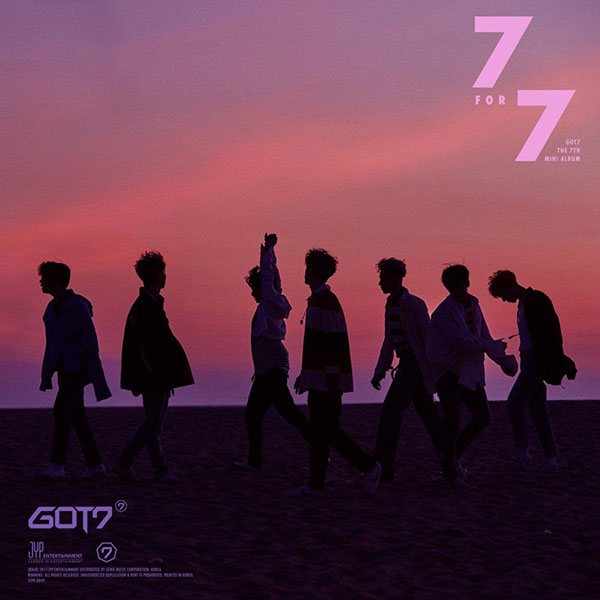 Hang on for a minute...we're trying to find some more stories you might like.
After approximately seven months without any new releases, members of the K-pop group Got7 released their seventh mini album "7 for 7" on Tuesday, Oct. 10. The group takes a turn from its pop style to produce a more soft and fresh tune.
The seven members of Got7 worked together to compose the seven songs in the album, which is where the title "7 for 7" comes from. The South Korean boy group formed by JYP Entertainment includes JB, Mark, Jackson, Jinyoung, Youngjae, BamBam and Yugyeom.
One or two members helped create each track. While the album consists of "Moon U," "Teenager," "You Are," "Firework," "Remember You," "To Me" and "Face," only one music video was released along with the album. The video is for the song "You Are," which is one of the top two charting songs along with "Moon U."
"You Are" takes a mellow tune as it emphasizes the members vocals, which are rarely heard from Got7. Because the only music video published was of the song "You Are," the choreography shown fits in well with the song. It's not too hard as their other choreography from previous albums, making it easy for anyone who would like to learn.
"Moon U" is still catchy as it includes their familiar hip-hop style from previous tracks.
Although this new style brings a fresh collection of rhythmic songs, this album has to be the first in which all the songs aren't liked. From Got7, fans expected upbringing beats. However, making a change from their previous style to where the lyrics are meaningful and sentimental brings the group top chart success.
"There have been people who have said that because we've shown so many different styles, we don't have our own unique style as GOT7," JB said in an interview. "But I think that over time, it's become a strength of ours that we don't focus on just one style and instead try different things."
This new style leads the group to place first in the Worldwide Album Chart passing many famous American artists and Korean groups including Ed Sheeran, Miley Cyrus and NU'EST.
Got7 is an astonishing group to begin with for listeners new to the K-pop community because of the composition of beautiful and catchy music with fascinating choreography, a strong vocal and rap line, and strong visuals. Overall, the fandom is highly impressed and proud.