Review: Louden Swain is 'Splitting the Seams' with acoustics
Rock band releases album re-imagining already released songs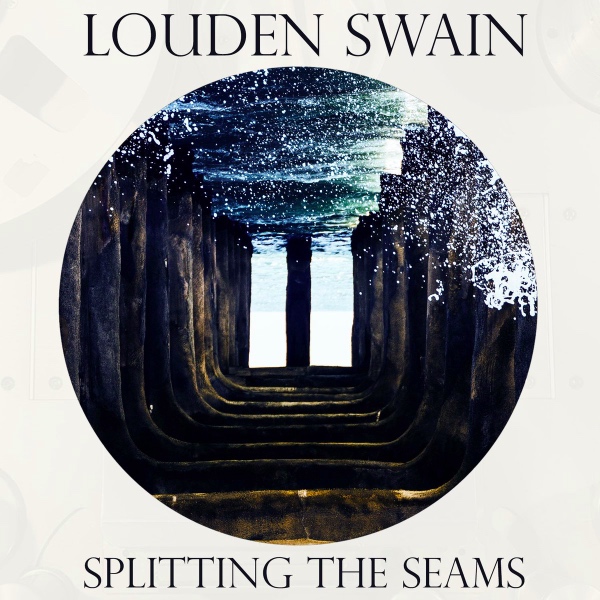 Hang on for a minute...we're trying to find some more stories you might like.
Consisting of four members, lead singer and guitarist Rob Benedict, guitarist Billy Moran, bassist Michael Borja and drummer Stephen Norton, Louden Swain, an American indie rock band named after the main character in film "Vision Quest," released their first album, "Able-Legged Heroes," in 2001. After releasing seven more albums between 2003 and 2017, they released their eighth album, "Splitting the Seams," on Friday, Oct. 26, 2018, where they re-imagined 14 songs with an acoustic theme.
Louden Swain performs concerts at CW's "Supernatural" conventions held throughout the year in the United States and Canada. They have connections through Benedict, who is known for his role as Chuck Shurley, on the ongoing TV show in seasons 4, 5, 10 and 11. The band performs a concert on Saturday night during the "Saturday Night Special" at the conventions, where the members created their first live album "Saturday Night Special" featuring other "Supernatural" cast members.
The album features ballad rock songs such as "All I Need," "Another Fool," "Big One," "Ready Steady" and "Too Far Away." In "Trigger Finger," the band uses the phrases "yee-haw" and "1, 2, I buckle my shoe" and, with a constant beat, reveals a more country-rock feel unlike its other upbeat songs.
Starting with piano, "Rock Song" is not played out as it seems like it would be. The emotional song is slower than the original, high-energy version. "Overachiever" is another song on the acoustic album that is different from the original version, although it is still an upbeat rock song.
The longest song on the album is "Amazing." This emotional ballad describes sitting in a hospital bed and life beyond death using the lyric, "Sooner or later we must all pay our debts." In 2013, Benedict had a stroke during a "Supernatural" convention which resulted in his being taken to the hospital. Fans believe "Amazing" is the outcome of the tragic experience, but it is not yet confirmed.
Other songs on the album tell a story. "Another Fool" says, "Maybe I'm a lot like you" after saying, "Maybe there's a place where I'm just another fool," which means the singer is calling the person a fool. "Real Life" is a slower song talking about life and how "it's a lonely world, but what's the fuss?" Benedict also mentions that the "clock is set to fast" and "we all end up in the ground."
"Splitting the Seams" creates a new look on the meaning of acoustic by not only having a guitar in the songs but also including instruments such as drums and piano. Louden Swain is able to create songs in an acoustic way which the group has wanted to do for a while and then release it into a separate album for people to hear. "Splitting the Seams" receives 5 out of 5 stars because of the wonderful storytelling and uniqueness heard throughout the album.