Review: West Coast-meets-Southern sound in 'Ticket To L.A.'
American singer-songwriter Brett Young releases sophomore album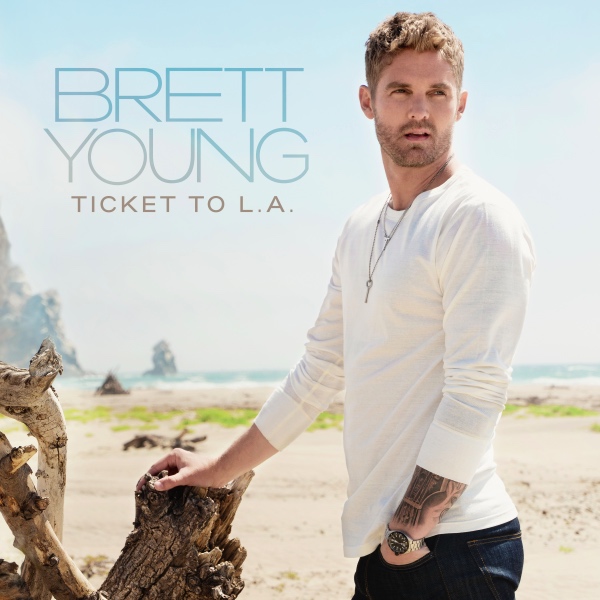 Hang on for a minute...we're trying to find some more stories you might like.
A year after releasing his GOLD-certified, self-titled album, "Brett Young," the artist released sophomore album, "Ticket To L.A." on Friday, Dec. 7. In his previous album, Brett Young had at least three well-known songs: "In Case You Didn't Know," "Mercy" and "Like I Loved You." Since "Brett Young" was a success, fans were expecting more hits with the newest album and were not disappointed.
Known for his hit single, "I Don't Want To Be," Gavin DeGraw is the only artist featured on the album. DeGraw performs in "Chapters" which starts out slow with a bit of guitar. Young starts to sing about the "chapters of my life" by telling the story of how he became who he is by mentioning the injury that caused his baseball career to end and how "every future has a past." The song is a perfect example that not every story is the same and everyone has their own pasts to be told.
The song "Ticket To L.A." tells the story of him finding love in the middle of an airport where he missed his plane for the girl. Another song on the album, "Used to Missin' You" is about him falling in love with a girl who he misses which is almost the same message in "Ticket To L.A.," but he ends up missing the girl he found in the airport. They are similar but "Used to Missin' You" is only about missing the girl and not the story of finding her.
Multiple songs on the album are about a girl, but "Change Your Name" is different. It's a sweet love song about wanting to only change a girl's last name, not who she is or her dreams. It is one of the slower songs on the album but it still has a catchy, soft tune that is easy to sing along to.
Throughout the album, the audience hears similar tunes that have a distinctive country vibe. Just like any country song, "Catch" is about falling in love, however, it also mentions things such as "catch a bus" and "catch a cab" which leads to "catch my breath." Young incorporates the theme of the album title in his songs but it isn't repetitive like people may think.
In "Ticket To L.A.," Young showcases a "Caliville" sound in the music with honest lyrics and country tunes, which pleases fans. The way Young keeps to his roots shows how he still knows who he is, but he's changed too. He is vulnerability increased in "Ticket To L.A." which helps fans understand further information about the artist. Although there is a "classic country feel" in the music that is in almost all country songs, the album earns a 4 out of 5 stars.