Review: 'Romance' embraces phases of falling in love
Camila Cabello reveals emotions with each song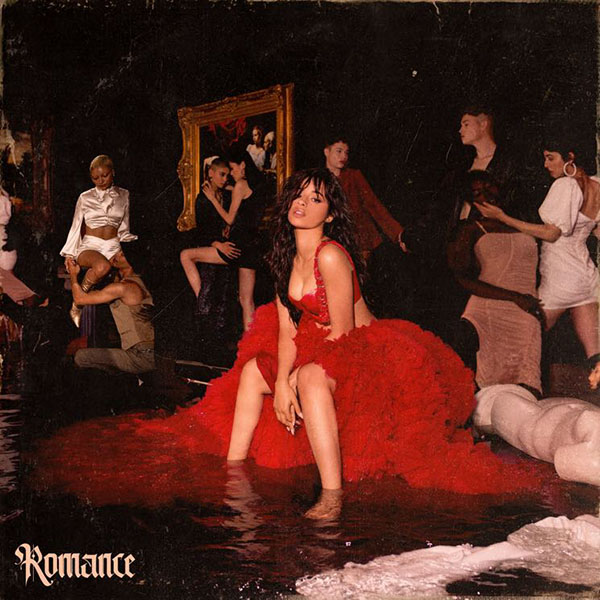 Former Fifth Harmony member Camila Cabello released her second studio album, "Romance," on Friday, Dec. 6. Cabello has had numerous events happen after her first album, "Camila," was released. Her now ex-boyfriend, Matthew Hussey, who she dated for a year and seven months, called it quits after Hussey saw the music video for "Senorita." Not long after, Cabello and current boyfriend Shawn Mendes were caught hugging and holding hands in West Hollywood. Although they denied all dating rumors, everyone knew the truth. This album, as Cabello has said, is about falling in love in ways her fans can relate to.
The first track, "Shameless," is about not being afraid of feelings, which Cabello displays by singing her lungs out, as well as the fact that she will do anything to show the certain someone her feelings. The track is a nice way to open the album, keeping the audience captivated every moment with the uniquely made melody fitting well with the beat. With lyrics like, "I need you more than I want you" and "Now that you have me, do you want me still," Cabello made the image of the song complete. This track was released alongside "Liar" on Thursday, Sept. 5 as singles.
The third track, "Should've Said It," shows Cabello's shady part toward her exes about how if they really loved and cared about her, they should've said it from the beginning. With lines like, "I wish that you could turn back the time you'd hold me closer instead of your pride," and, "So you want me now? That's funny 'cause you didn't give, back then" portrays how she doesn't care if her exes want her back when she's moved on with someone else.
The fourth track, "My Oh My (feat. DaBaby)" focuses on the relationship moving forward. In this song, Cabello is ready to give herself to him even though the guy she is interested in is a "bad boy." The lines "My momma doesn't trust him" and "He's only here for one thing, but so am I" might hint that the relationship isn't a big deal as they make it to be. They are only interested in the benefits of it.
The ninth track, "Feel It Twice," gives fans a sense of sadness knowing there could have been more to the relationship than what they gave off. The lyrics of the first verse "Spendin' all night wonderin' why you let me go" reveals she was committed to the relationship. The line "Can't imagine the pain that you feel when I kiss his face" gives insight that Cabello moved on but is still stuck on not wanting to hurt the guy who hurt her.
In "Used To This," the context is about having a long-time friend, then developing feelings toward that person and how the transition to dating can be weird. Fans speculate this song could be about Shawn Mendes because the two had a date in San Francisco where they were caught kissing, proving they were official.
The last track, "First Man," is the album's most heartwarming yet sorrowful track as it is directed toward Cabello's dad. The track explains how it feels to be in love with someone she hopes her dad will approve because he doesn't want to see her get heartbroken. The line "You were the first man who really loved me" brings many fans to tears due to see how close Cabello is to her father.
Giving the fans insight on her journey of love, fans can relate. The album deserves 4.5 stars out of 5 as she made the album for herself instead of trying to make lifeless radio hits like her last album. "Romance" is a personal album for Cabello because she becomes vulnerable, making it a memorable album.