Review: 'Rare' leaves amused, satisfied reactions
Selena Gomez returns after 5-year hiatus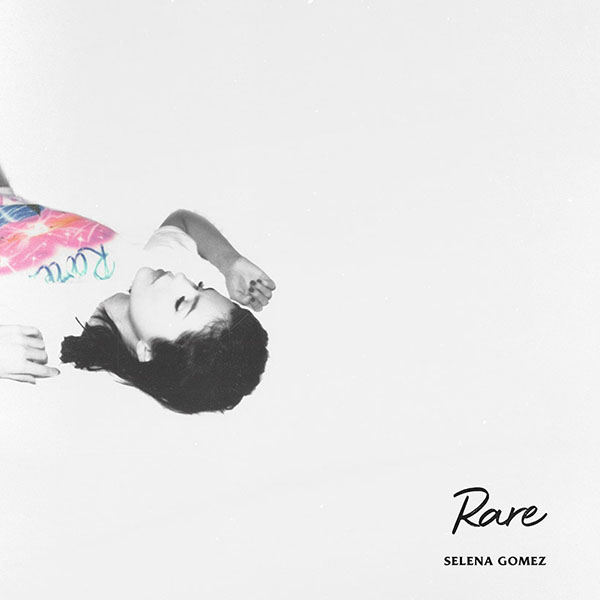 Selena Gomez released her third studio album, "Rare," on Friday, Jan. 10, after almost five years since her last album, "Revival," released in 2015. Numerous fans have speculated the album is about her relationship with Justin Bieber but this album is the start of a new era in her music and personal life. This was her third album to hit number one on the worldwide iTunes Album Chart; as a result, she became the first woman to hit number one in the new decade.
The first track, "Rare," shares how Gomez was always there for the person in the song but she states they didn't care nor pay attention to her; the song then showed her recognition of being unique. The lines "I'm not gonna beg for you," "I'm not gonna let you make me cry" and "Not getting enough from you," show how fed up Gomez was with the mystery man in the song and wasn't going to let him break her. Her vocals for this song reminded people of Taylor Swift's style when she hits the falsetto notes.
"Look at Her Now" explained the story of how a couple became each other's first love until the guy found someone else while the girl, potentially Gomez, was heartbroken but became ready to move on. This song is theorized to be about her relationship with Bieber and how he allegedly cheated as described in the lines "His too till he had another," "Oh god when she found out" and "Trust levels went way down." This song stands out from the rest because Gomez sang this song in third person, while the rest of the album is from a first-person perspective.
The single, "Lose You to Love Me," showed how the man broke her and didn't care; he only cared about the attention Gomez gave him, even though it was hurting her inside to be with him. The lines "I needed to lose you to find me," "I needed to hate you to love me" and "I needed to lose you to love me" gave an understanding of how she realized she wasn't herself. In order to discover who she is as a person, she needed to cut him off completely, making it the most emotional song of the album.
The ninth track, "Crowded Room (feat. 6LACK )," described a story of a good relationship that went downfall due to being in the public eye. The lines "Said you feel lost, well, so do I" and "It's just us two in the crowd, we feel alone" created an image where both people in the relationship just wanted each other to not be alone but as they kept being together, they became lonelier. The song reminds fans of a song Halsey would sing due to how the rhythm of the song fits the vibes of her other songs.
The 13th track, "A Sweeter Place (feat. Kid Cudi)," shows how she finally moved on to start a new era of loving herself and speaking the truth. The lines "There must be a sweeter place," "Place that's just for me and I am cutting ties" and "Goodbye" emphasized how she's done with the dark times and never wants to return to them again. In this track, Gomez sounded extremely empowering and motivational even with her soft tone.
Showing how she has moved on and is now focusing on herself gives fans excitement for this new era for Gomez. The album deserves 4.7 out of 5 stars due to how every song was unique and how her lyrics were different but showed how she felt, making it Gomez's best and most true-to-herself album.