Review: 'Circles' impacts listeners with melancholic lyrics
Mac Miller's posthumous album moves fans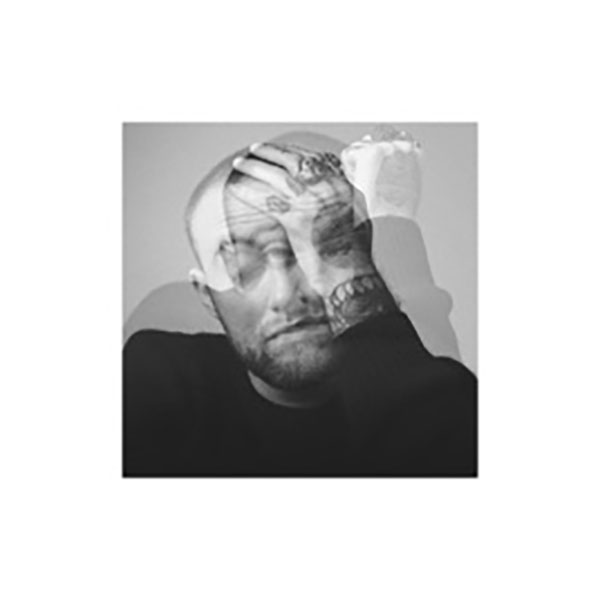 Rapper Mac Miller's sixth studio album, "Circles," was released posthumously on Friday, Jan. 17. Miller worked on the album prior to his death in September 2018 and production was completed by Jon Brion. Complete with 12 heart-wrenching tracks in total, "Circles" is meant to be the counterpart of Miller's previous album "Swimming," because both albums heavily focus on his insecurities and hardships.
Although Miller focused mainly on rap and hip-hop music, the first track, "Circles," has a soft and mellow sound which creates an outstanding contrast to his raspy voice. The song opens the door to all the meaningful emotions which flow throughout the album. With lyrics such as, "I cannot be changed, trust me I've tried. I just end up right at the start of the line, drawing circles," he describes the never-ending cycle of not knowing what direction to go in, the feeling of being stuck.
One of the two explicit tracks, "Blue World," samples 25 seconds of The Four Freshmen's song, "It's A Blue World." The sample starts off the track and adds an interesting and fresh twist to the rest of the song. Shortly after, the beat drops and maintains an upbeat sound with serious lyrics. The sixth track of the album, "Everybody," also features Miller's cover of Arthur Lee's "Everybody's Gotta Live." Continuing the somber theme, these two tracks show the harsh realities of life and the fact that death is inevitable.
The second to last track, "Surf," begins with guitar strums and Miller's signature rough vocals. "Surf" strays away from the heavier tracks like "Everybody" and moves into an almost indie tone. The subtle implementation of lo-fi piano and guitar makes a huge difference in the sound and compliments the rest of the album well.
"Once a Day" is the last track of the album and is the most moving and powerful song. Originally shown at Miller's Celebration of Life concert in Los Angeles on Wednesday, Oct. 31, 2018, the song can be thought of as Miller's goodbye. The actual meaning is about him accepting and dealing with his emotions. The lyrics are clearly about the struggles Miller had with depression, creating a strong connection with his fans.
Miller's new album leaves fans with broken hearts through his genuine lyrics and emotions. In this album, Miller took the audience on his personal journey and struggles with mental illness. "Circles" receives 5 out of 5 stars due to the brutal honesty and mellow tone throughout the album. Despite the album being finished by a third party, Jon Brion, nothing in the album feels incomplete and it feels 100% like Miller, as every song has a specific intention and purpose.