Review: 'Supervision' lacks new sound
La Roux releases second solo album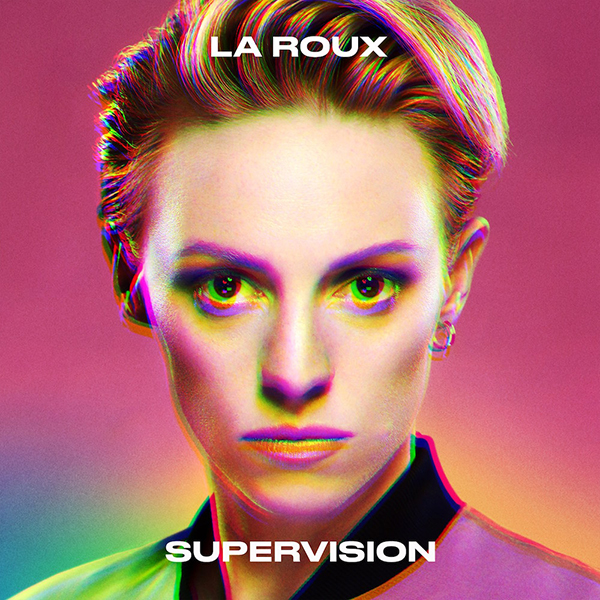 After a five-year hiatus English synth-pop act La Roux released a new record, "Supervision." The album was released on Friday, Feb. 7 and marked the singer's second solo release. La Roux rushed into pop mainstream in the early 2000's and was awarded a Grammy for her self-titled album with producer Ben Langmaid in 2011.
Although taking a break from releasing solo work in previous years, Elly Jackson still contributed her talent to the industry and worked with several artists; most recently she worked with Tyler, The Creator to add vocals on his "IGOR" album.
After a lengthy break, fans were excited for the release of the album but were ultimately disappointed in the outcome and sound of "Supervision." The album is a blast from the past, full of Jackson's classic synth-pop and 1980's pop sound and lacked a new sound from the artist.
The album is around 42 minutes long and includes eight tracks, all following similar sounds to Jackson's funky beat aesthetic. The single "Automatic Driver" released Thursday, Jan. 23 and is a solid example of the electro-groove sound. The single is a breakup song disguised as an upbeat track. Jackson states the song as a description of finding out who in a relationship is on autopilot. "Automatic Driver" is a steady track but easily blends in with all other tracks of the album.
The first single "International Woman of Leisure" was released on Thursday, Oct. 31 and is one of tracks with the most catchy tune, which Jackson is known for producing. Catchy lyrics like those in popular tracks like "Bulletproof" and "In For The Kill" are apparent. The aggressive lyrics like "No, I never want to see your face again. No, I never want to hear your call" with a tropical background has a fun vibe and makes the song an enjoyable listen.
"Do You Feel" is the first song Jackson wrote for the album with friend and keyboard player Mickey O'Brien. The track, apart from its optimistic lyrics and message, is another example of how similar each song is from another. The closing ballad "Gullible Fool" is a seven-minute easy listen and a top track of the album. This song compiles what "Supervision" is wonderfully.
A major disappointment of "Supervision" is how unsurprising it is. La Roux undoubtedly has talent and seeing that talent translate to this album would have been satisfactory. The album is fun, upbeat and unapologetically classic La Roux, funky and fun. Jackson strays away from mainstream pop but does it well. The pop of color on the album photos fits the electronic '80s sound and aesthetic wonderfully. "Supervision" deserves a 6 out of 10; it's a fun album although repetitive. However, there is no doubt about the levels of creativity La Roux is able to achieve.