Review: 'Kid Krow' creates unique, hooking story
Conan Gray excels expectations for debut album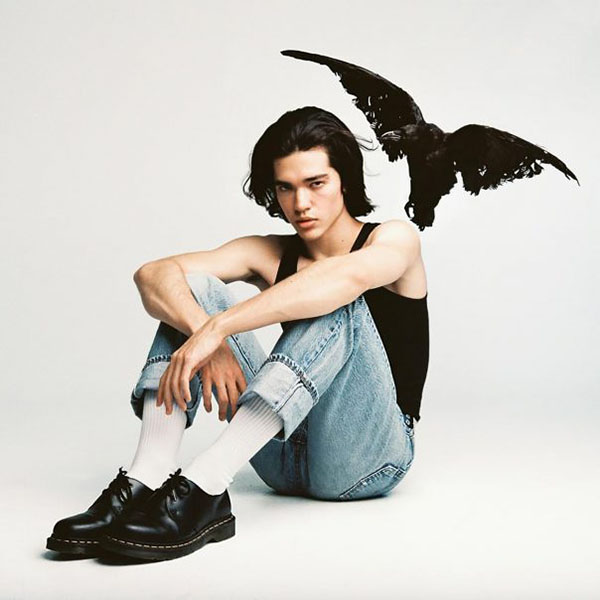 Twenty-one-year-old singer-songwriter Conan Gray released his debut album "Kid Krow" on Friday, March 20. From starting on the internet with inspiration from Taylor Swift to taking influence from Lorde, Gray has finally found his sound. With the album, he wrote every song when he was in bed in a surprisingly short amount of time, due to his attention span. During the process, he wrote 200 songs, deciding to go with his top 12. In an interview, Gray described the album as chaotic because of the number of topics the album addresses. 
In the single "Maniac" he sings about how a certain someone can talk bad about another person, yet want to be in a relationship with the person and how he doesn't want to be the person's second option. In the track, he creates a melody where the words rhyme, giving it a Harry Styles vibe. The album overall talks about the certain someone, who he has been writing about for five years over their scraps of interactions.
The interludes "(Can we be friends?)" and "(Online love)" were written for the fans and they provide a backstory for the album. "(Online love)" is about falling in love over the internet making it relatable for certain fans due to the number of people who meet their significant others online. "(Can we be friends?)" is about protecting his friends at all costs to show how much he cares for them as they have become family.
Track six, "The Cut That Always Bleeds," is heavily based on piano with a story specific people can relate to. The track is about how once individuals get over the person they liked, the person somehow always pops back in their lives, making it a battle within. As the song goes on, one can't help but become emotional over the heartfelt lyrics and notice the line "Cause I can't be" to "I could be" in the last verse showing he can't live without that person and the moment the person asks him out he'll say yes. 
The seventh track, "Fight or Flight" is the one melody influenced by country inspiration. For this track, Gray wanted to tell a story of him liking someone, yet that person liked him but also someone else, explaining how it was a constant game of back and forth. He wanted to know whether fans would run away from the situation or fight for the person. As well, depending on the situation, he sings about it being OK to use flight.
The ninth track, "Affluenza," is a pop-rock song which was inspired after Gray moved to California. As a little kid, he thought money would solve all his family's problems because they were poor, so when he met privileged people he realized how sad and broken they are. With his raw lyrics, he expressed how no matter how much money one has, they all have different problems. He also revealed how celebrities believe their problems are huge due to millions watching. He said the things that make one happy are when they are simple and free.
Gray decides to end the album with "The Story," as it summarizes the album as a whole but also because it ends with "It's not the end of the story," meaning regardless of how hard the past years have been, it's really not the end and he will continue his journey. When he first wrote the song he despised it because he was afraid of telling people too much about himself; now, it gives him hope and motivation to keep going.
"Kid Krow" as a whole was beautifully produced which shows Gray wanted to put out his best for the fans and allow them to find comfort within the songs. In the process of the album, listeners can see his growth as a singer and songwriter, allowing this album to receive 5 out of 5 stars. As he manages to sing in any style to keep listeners hooked throughout the songs, fans can't wait to hear his growth with upcoming projects.