Senior Goodbye: A new chapter begins
'Now, I've finally made it. I'm graduating.'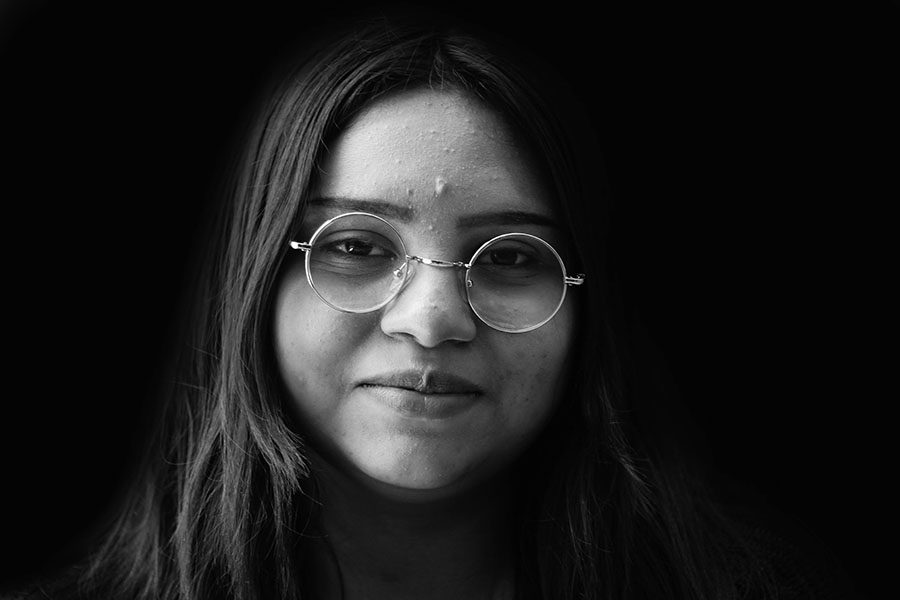 The day of my quinceañera, I was told high school was going to go fast. And that, in fact, is true. It feels like just yesterday I was an emo girl listening to Black Veil Brides in middle school. We don't talk about that phase though, or middle school at all.
Now, I've finally made it. I'm graduating.
I didn't realize it was going to go by this rapidly, but if I were to describe it, it's like I'm walking in the street wearing AirPods and a truck is about to hit me without me even realizing. That's how I feel.
I always hated coming to school like everyone else. Every time I woke up, I tried making excuses of why I should have a skip day. Bad headache? Stomach hurts? Or I vomited at 3 a.m. so I don't feel OK? At the end of the day, I always ended up coming to school.
But now, I think I'm going to miss school.
Yikes. In my 18 years of life, I never thought I would be saying that, but it's true. I'm going to miss school. I wish I could stay for another year, mainly because I'm not ready to go into the real world yet, but also because I will be separated from my friends after high school.
I would like to say thank you to those who have been in my life during my high school years.
Thank you to my six friends who have been through everything with me. You guys are the best. People told us your friends now won't be your friends in high school. And that is true, I've seen other groups of friends break down during the beginning of high school, but it never happened to us. Sucks for them though. Maybe during our college years we won't hang out like we used to (even though it is hard for us to hang out now), but we will still be friends. Even our moms don't want us to separate. They love our friendship. I consider you guys my sisters.
Thank you to those who left our group of friends. If y'all didn't leave, our group would be ugly. So thanks for leaving. But please stay away. You can't suddenly text us saying you miss us. Sorry it's seven only. Did you become lonely throughout the three years?
Thank you to my junior English teacher. When I first entered your class, I was scared. But you made it exciting for me. English was my favorite subject and you made me love it more.  I'm also sorry for being shy around you. I didn't want you to hate me.
Thank you to those classmates who actually talked to me. Though we weren't friends, you talked to me when there was no one else. You understood I was an awkward and shy person, but still talked to me when no one else would.
Thank you to newspaper. If it wasn't for my friend, I wouldn't be here. I met wonderful people and I hope I keep in touch with those I like.
Also, thank you to Seventeen. Though you guys don't know me, your music helped me through everything. I went to your concert on Wednesday, Aug. 23, 2017. I was crying and lost my voice at the end of the concert but it was worth it. I still have videos, but I'm too embarrassed to watch them due to my screaming. Please come back to Dallas. I miss y'all. Please. Throughout my high school years I was a strong Seungcheol stan, but everything changed when I went into senior year. My royalty to Seungcheol was crushed by his bandmate, Jeon Wonwoo.
And scene.