Senior Goodbye: Can I try again?
'High school honestly wasn't terrible, but it wasn't great either.'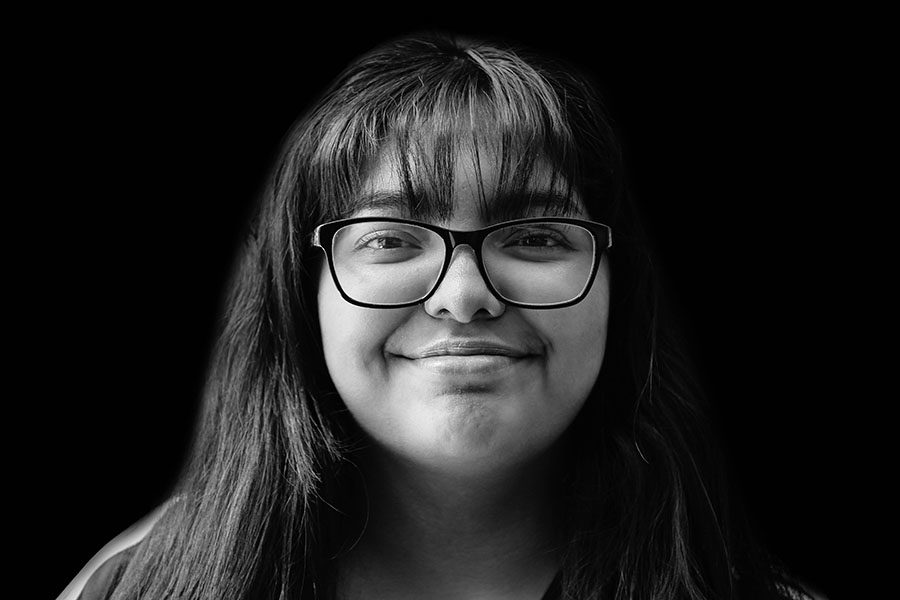 First things first, I'm not ready to leave.
Simply because I didn't make an effort to create friends or memories during my high school years. I didn't aim to achieve any goal I had set for myself and I kept everything as "what if's." I lived life from the sidelines waiting for someone to guide me, all because I am socially awkward.
If only I had attempted to form friendships and actually keep them.
On that note, thank you to everyone who has kept me company throughout high school, whether we kept in contact or not, which I doubt we did. I would like to sincerely apologize to everyone I have dropped; I tend to do that. I'll apologize in advance to those I will drop this coming summer. If y'all haven't noticed, I'm not capable of keeping friendships, oops. So, I just want to say, to all the friends I've left behind, I hope life treats you well.

---
Let's take it back to eighth grade. I was sitting behind a computer attempting to choose the classes for high school I thought I would enjoy. I remember thinking the next four years would go by slow but oh how wrong I was.
At the beginning of my high school years, I was an awkward, introverted kid. I used the term "school friends" as a way to isolate myself from everyone. As I leave high school, I am still the same awkward, introverted kid, but with new experiences. High school honestly wasn't terrible, but it wasn't great either.
To be totally honest, I don't even remember half of my high school years, but the ones I do recall, I'll cherish forever. Here's to the time my friends celebrated my 16th birthday in 10th grade. Here's to the time when everyone in my hotel room at Gloria Shields stayed up until 4 a.m. spilling tea and doing a face care routine. Here's to the time we, journalism kids, ended up stuck at a gasoline food court store for four hours because our bus broke down on our way to San Antonio. Thank y'all for making these moments memorable.

---
Although I excelled in English, the thought of enjoying to write and speak to people never surfaced in my mind. During my freshman year, while choosing my classes, a friend asked me to join journalism with her. I did and I'm thankful for her. If it wasn't for her, I would have never taken journalism, photojournalism or newspaper throughout my sophomore, junior and senior year. Thank you, Shelby.
If I had to pick someone or something that kept me slightly sane it would have to be (and y'all are going to hate me for this) K-pop. I just had to bring them into this because if Eggna hadn't kept showing me K-pop videos at the end of sophomore year, I wouldn't have been able to go to my first-ever concert to see NCT 127 before my 18th birthday. Thank you, Eggna.
On that note, I would like dedicate this paragraph to the people I stan and can see myself in, personality wise. Here's to my ultimate bias Dong Sicheng, Huang Renjun, Kim Dongyoung, Do Kyungsoo, Jeon Wonwoo and Kim Mingyu. You guys will never see this, but thank you for all the hard work y'all put in. Y'all never fail to bring a smile to my face. Honestly, thank you to NCT, EXO and Seventeen.
Thank you to my newspaper peeps; I may have not liked a few of y'all but you guys helped me improve my writing. Y'all helped me achieve my goal of writing twice the amount of stories this year than I did last year, thank you. Here's to Anna for returning my love. Here's to Yulyana for bossing me around since sophomore year, it's OK because you at least gave me food, so thank you.
Here's to Maria, who I almost forgot because I didn't see her half the time this year. Thank you for the homemade cupcakes and constant love you showered me in. We'll likely never speak to each other again after this, but it's OK I loved these two and a half years with you.
To fraud, who somehow stayed friends with me since 10th grade. Thank you for willingly taking me out to places and paying for me when I didn't have money. I depend on you entirely and I want to apologize for that. You've stood by me even though I'm not completely a positive person. Here's to the time we cried because of the 'I don't feel so good' in "Avengers: Infinity War". Here's to the time we went to BOTA together. Here's to all the adventures we've had and to the ones that are yet to come, hopefully.
Lastly, to Mrs. Pollo, who has had to deal with me for three years now. Thank you for teaching me how to love writing, how to improve my photography and how to speak to people despite being awkward. I'm sorry for all the times I've annoyed you. Here's to the time you outwardly said "and you're annoying" to me and all the Snapchat filters I used on you during J1 and photojournalism. I'm going to miss waiting outside your door in the mornings.

---
Although, I don't want this to be the end, the journey has come to a close. It is time to say goodbye, so farewell to all. This has been has been Stephane, reporting for the last time from FarHar News, thank you.